WBIE and Epic Games have officially released the Fortnite: Darkfire Bundle, complete with a ton of additional content within. You can pick it up for all three major consoles today for $30, as it brings you the main game and a bunch of additional assets, which we have for you here. Best of luck to those of you doing crossplay with it today.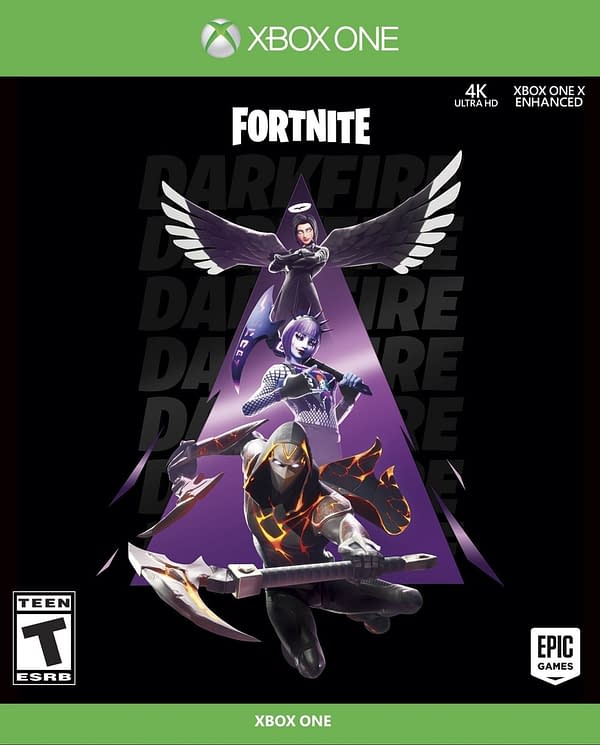 The Fortnite: Darkfire Bundle contains $80 worth of in-game content with 13 new items, including:

Dark Power Chord Outfit
Shadow Ark Outfit
Molten Omen Outfit
Dark Angular Shift Wrap
Molten Angular Shift Wrap
Shadow Angular Shift Wrap
Dark Six String Back Bling
Molten Battle Shroud Back Bling
Shadow Ark Wings Back Bling
Dark Strikers Dual-Wielding Pickaxe
Molten Strikers Dual-Wielding Pickaxe
Shadow Strikers Dual-Wielding Pickaxe
Unification Emote
Enjoyed this article? Share it!