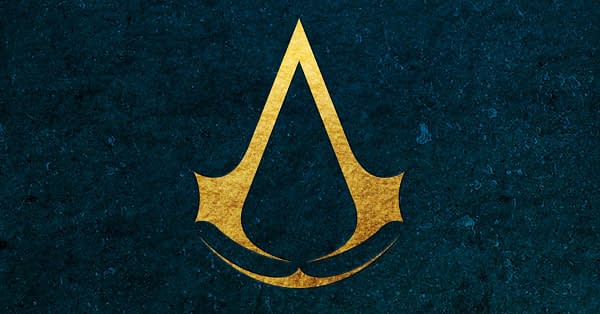 The sheer amount of leaks coming out of Assassin's Creed: Origins is so ridiculous, at this point, Ubisoft has to be trolling us. Otherwise, this ship would already be sitting at the bottom of the Marianas trench. Yesterday, Target leaked a whole lot of information about the upcoming game, including the game's name, setting, and season pass details.
This latest leak comes from an image spotted by Reddit of a reported reservation card for the next Assassin's Creed from a Target store. The reservation card has the game's full title as Assassin's Creed Origins, with art featuring a pyramid, a sphynx, and various other hints as to the game's rumored Egyptian setting, including one suspicious looking palm tree.
The card, which functions as a way to reserve a Gold Edition of the game, also lists a season pass, steelbook, and a "deluxe package," promising that those who reserve the game will also receive a bonus mission called "Secret of the First Pyramids."
This would not be the first time a retail partner has leaked game secrets, and it likely won't be the last. This latest leak falls nicely in line with previous leaks of images, t-shirts, and concept art that have made their way onto the internet.
At this point, there is no doubt that Ubisoft's new Assassin's Creed is set in Egypt and called Assassin's Creed Origins. Indeed, the comments on Reddit don't even hint at questioning the veracity of the image, despite it laxkkng any official confirmation. The reservation card has not been acknowledged by Target, nor does it appear on their website. But, given the prior leaks, this one isn't even plausibly true. We're certain it is.
Instead, what we're left wondering is, were all these leaks intentional? There's been too many for this to not look suspicious. Infact, most reports of the situation simply take it as an opportunity to speculate on how good the game looks. And, I'll be honest, the gold edition box art looks terrible. Plus, I don't think I trust Ubisoft to avoid white-washing the hell out of ancient Egypt. So I'm going to go out on a limb and say it looks pretty mediocre from my vantage point. But then, I haven't been charmed by an Assassin's Creed game since the original.
Enjoyed this article? Share it!