What Happened With The Make-Up Pokémon GO Safari Zone Liverpool?
Today, Niantic released a video and PR celebrating the return of Safari Zones to Pokémon GO. Safari Zone Liverpool's make-up event happened this past weekend with startingly short notice, leaving many who were hoping to attend the eventual make-up stuck playing it digtally. This was an interesting way of handling things to say the least. Let's take a look at what happened with this event.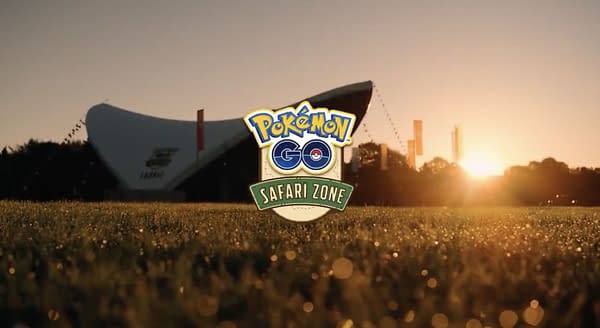 Back in 2020, Niantic sold tickets to three Pokémon GO Safari Zones: one in Liverpool, one in Philadelphia, and one in St. Louis. The physical events were postponed at the time due to many places in the world entering a state of lockdown. However, at the time, Niantic carried out the events remotely, allowing all ticketed players to play the event from home in their Pokémon GO app. This was essentially the precursor to 2020 and 2021's remote Pokémon GO Fest events. The in-person make-up for all three events was announced late summer with little time for would-be participants to prepare. We did have the remote event, though.
Here's what confuses me, as a player who did indeed pay for all three tickets. I loved playing Safari Zone Liverpool remotely the first time back in 2020. I thought it was well worth the ticket cost and the remote aspect made it safe to enjoy the event from anywhere. However, a lot has changed in Pokémon GO. Most of the species featured in this event were common spawns… so picture this. Niantic opts to host this event not during an event-free week — and there have been many in recent Pokémon GO history, including last week — but during the Halloween event. During the most popular event of the year. The remote ticket served as a second helping of an event that remote players only needed one serving of, and blocked many from enjoying the Halloween 2021 Event Part One offerings during the day when their ticket was active. You see, instead of co-existing with the Halloween event, the ticket completely overrode its spawns.
Niantic is celebrating the return of in-person events to Pokémon GO and that's great. This one, though, was sloppy in its execution. If I were to guess, I'd bet that Niantic is rushing to fulfill their obligations to these postponed events in order to prepare for new in-person events in 2022. Those, I'd bet, will be better in their planning, conception, and execution. It would be very difficult for them not to be.