Posted in: Games, Video Games | Tagged: bethesda, machine games, Wolfenstein, Wolfenstein II
---
Wolfenstein II Has Weighed In On The Nazi Punching Debate Wolfenstein II may be a game set in a world where the Nazis won the Second World War, but that doesn't mean the Wolfenstein II social media department or developer Machine Games are willing to accept Nazi sympathizers in their midst. While the game could easily be seen as something of a Nazi sympathizing vehicle at first glance, what with the whole 'Nazis take over the world' setup – the actual story of the game is about fight to get rid of the Nazi regime, one punch at a time.
And of course, the short video accompanying the statement is a shot of the game's protagonist punching a Nazi soldier in the face. Which does bring up the Nazi Punching debate from earlier this year, after a man punched noted White Supremacist Richard Spencer on camera and the world reacted in a variety of ways. However, things boiled down to the 'yes, punch Nazis' and 'no, Nazis need hugs' camps. Despite both Warren Ellis and Chris Evans being on the Nazi-punching side, with Captain America writer Nick Spencer being on the opposite end of the spectrum, the video game camp has been pretty clear so far.
Activision and Sledgehammer Games returned the Call of Duty franchise to the Second World War for their 2017 installment, and now we have Wolfenstein II flat out endorsing punching Nazis in the face. It's nice to have those things cleared up. And really, video games are the ultimate in wish fulfillment, and who doesn't want to punch literal Nazis in the face?
Naturally, the reactions to this tweet have already been pretty much overwhelmingly positive, with a couple of ubiquitous Inglorious Basterds gifs in response.
---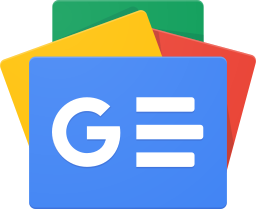 Stay up-to-date and support the site by following Bleeding Cool on Google News today!