Good news or bad news today, depending on the kind of WWE fan you are right now, as there will be no WWE 2K game this year. If you haven't been following the news lately, being a fan of the company, in general, is getting harder each passing day. First by forcing talent to work through the coronavirus, then airing a lackluster Wrestlemania that had maybe three good matches on it. Then the company proceeding to fire a bunch of people in the middle of a pandemic to make their shareholders happy. Followed by the news they could have paid for all that talent anyway and the firings did very little to improve the situation. Then came the news that a Super PAC owned by Linda McMahon donated $18.5m to the state of Florida for Trump's re-election campaign, which was then followed by the not-so-cleverly hidden approval of the company now being called "essential media" to keep running their wrestling shows. Everything about them in the past month should have you questioning whether you should keep being a fan.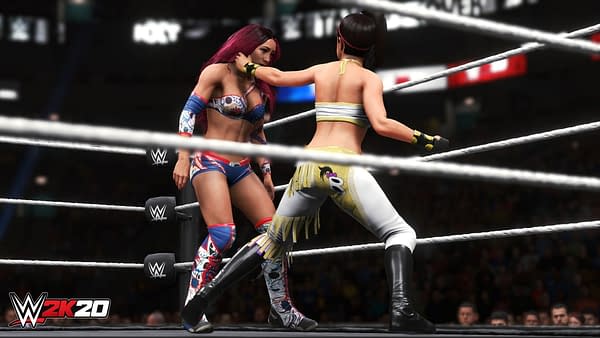 So it shouldn't come as a surprise to anyone that another thing to get dumped in the trash this month by the company was the next WWE 2K game. There had already been a rumor that this was going to happen from within 2K Games, but neither company officially commented on it until today. The Wrestling Observer sat in on the quarterly investors call today and got the low-down on what's happening with the company moving forward. On the gaming side of things, in the shortest terms possible, there will be no game made this year. No other comment was made after that. Considering how bad the last one was, that's probably for the best as 2K Games need to take a long hard look at it and figure out how to regroup. We'd suggest starting with the actual game mechanics so we can avoid this.
Enjoyed this article? Share it!