It's funny, earlier this week we were talking about Smash Bros. hygiene, and now we see Xbox is planning to roll out their own line of soap products. Kotaku Australia had the low-down on these new self-cleaning supplies from Microsoft as the company will be releasing several products including soap, body wash, antiperspirant, and deodorant. If these products and the name Lynx look familiar, they should, as they are part of the Axe Body Spray line of gear from Unilever. Which is probably one of the best partnerships we can think of because, be honest, how many of you keep a can of Axe Body Spray around just in case? That's not just a Tony Stark line from Avengers: Endgame, it's a real thing for a lot of men. And gamers tend to be the same way when they're participating in tournaments, it's a quick way to freshen up, so this is brilliant marketing.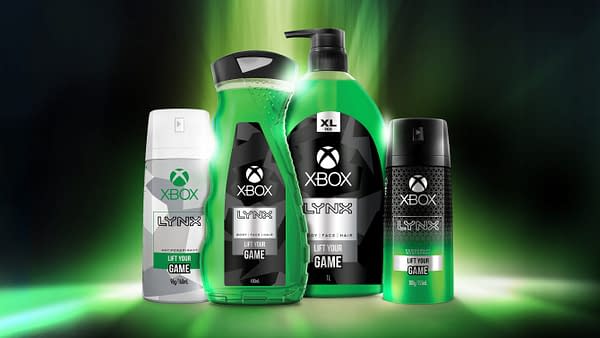 Right now, the best details we can find out there is that these will be released in Australia and New Zealand first. Whether those are test markets or just the start of things to come is unknown. But hey, that's definitely the kind of thing that will catch loyal Xbox player's eyes. As to how well it will smell… Lynx isn't too shabby as it has a citrus kind of scent. But we'll see if they change up the product for Xbox or if this is more along the lines of a Slimer Hi-C situation where they took a brand that wasn't working, changed the color and added a famous brand to it. (Don't knock it yet, it worked for Hi-C!)
Enjoyed this article? Share it!