You Can Now Join Picard's Crew in Star Trek: Bridge Crew on PS4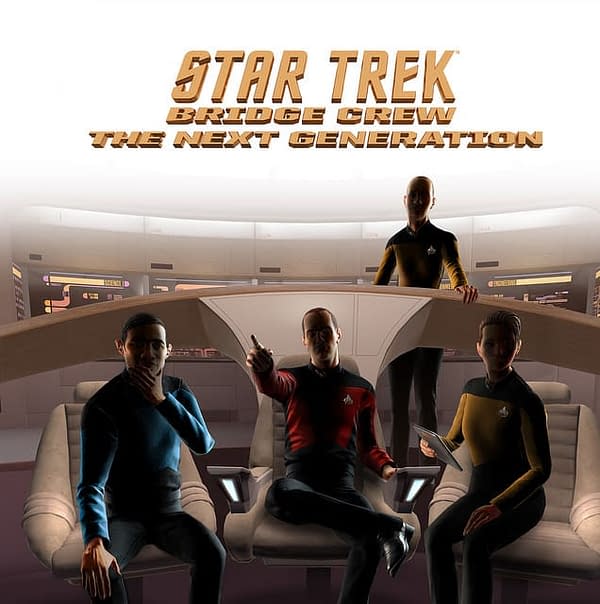 The recently announced The Next Generation expansion for Star Trek: Bridge Crew is now available for PSVR. The PlayStation edition of the expansion is the first to be released, ahead of the PC versions of the game. As previously reported, the game will have cross-platform support through all available devices once the PC version releases in July, however until then, Next Generation crews will be staffed exclusively by PS4 owners.
The newly launched DLC gives players the opportunity to pilot the U.S.S. Enterprise NCC-1701-D and test their team play and combat skills against the Romulans and even the Borg. You get the classic LCARS panels to work with as well as two new mission types – Patrol and Resistance.
In the Patrol game type, players are free to roam the galaxy while coming across random encounters and answering distress calls for however long they please. The Resistance game mode sees a crew chased by the unstoppable Borg Cube and must collect three prototype ship modules before they're able to combat the Borg head on.
Star Trek: Bridge Crew can now be played on PS4 and PC with or without VR headsets. The Next Generation expansion retails for $14.99 USD. The PC version of the game supports the HTC Vive, Oculus Rift, and Windows Mixed Reality headsets.
Star Trek: Bridge Crew – The Next Generation is available on PS4 now, the PC version releases on July 21, 2018.