You Can Now Play As That Irritating Goose in "Dragon Ball Z: Kakarot"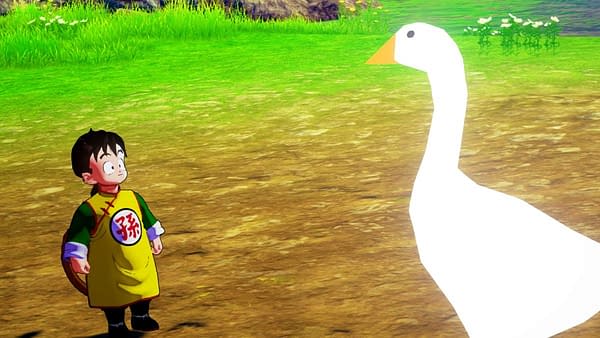 Dragon Ball Z: Kakarot may have just released to the masses, but that hasn't stopped people from working on mods. If you can believe it, there's already one hilarious one available now.
Modder Mastaklo took matters into their own hands to import the goose from one of 2019's most beloved games into the new Dragon Ball outing. Yes, you can now play as the goose from Untitled Goose Game in the new Dragon Ball Z RPG. Who knew that goose was a Saiyan?
The goose replaces Goku with this mod, and can do everything our hero can. Of course, the goose has no rig, as Mastaklo notes, but it can still move about and make you giggle, and that's the important part here.
If you want it all for yourself, just head on over to Kakarot Mods and download it. That way, Untitled Goose Game never has to truly be over. It just evolves into other games.