'Angel Has Fallen' with Gerard Butler Gets 2019 Release Date
The third film in the Gerard Butler-starring "Fallen" franchise just got a release date, and we have an idea what it'll be about.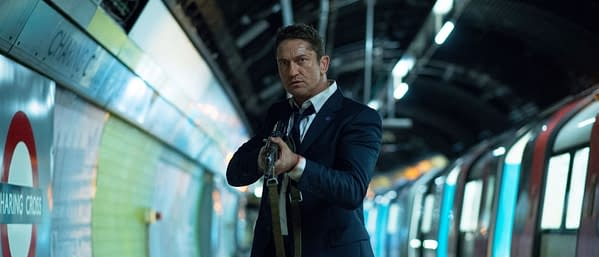 If you'll recall, the first two films Olympus Has Fallen and London Has Fallen were about a takeover of the White House, and assassination attempt in London, respectively, with Butler starring as security expert Mike Banning.
The third film, Angel Has Fallen, will reportedly center around Banning being framed for the assassination of the American President.
So far, we know Morgan Freeman, Jada Pinkett Smith, Lance Reddick, Nick Nolte, Danny Huston, Piper Perabo and Tim Blake Nelson will also appear in the film, and that Ric Roman Waugh is directing.
Angel Has Fallen will be released on August 23rd, 2019.