Ant-Man and the Wasp: Quantumania: Multiverse & Kang's Phase 5 Role
Ant-Man and The Wasp: Quantumania director Peyton Reed recently suggested that Kang's biggest foes are those aware of the Multiverse.
---
The third installment of Marvel's Ant-Man franchise has just been released, and while it's already finding solid box office success so far, the film has yet to fully engage critics and audiences the way many had hoped it would. That being said, Ant-Man and the Wasp: Quantumania has been toted as being the long-awaited debut of Phase 5 for the MCU, suggesting that the villainous Kang is going to be included everywhere soon enough — so regardless of your stance, the divisive Ant-Man film is likely the blueprint for what's to come.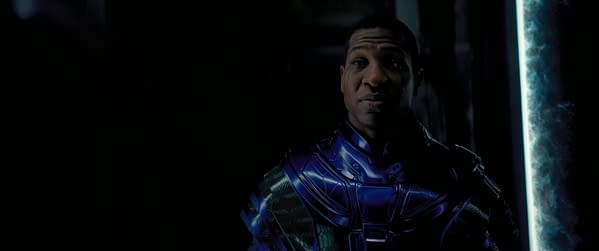 Fortunately, during an interview with the Malaysian outlet TRP, Ant-Man And The Wasp: Quantumania director Peyton Reed delved into the introduction of Phase 5, Kang, and the launch pad for this new chapter of the MCU by sharing, "I think one of the things I'm thrilled about is that [Ant-Man And The Wasp: Quantumania] kicks off Phase 5 of the MCU. What that means really is our heroes now come into contact with Kang the Conqueror, the biggest and baddest of all the Kangs. He's the one that all the other Kang variants fear. He's not only battling against our heroes throughout Phase 5 but he also has to deal with his other gang of variants who each have different goals and motivations."
Kang and the Multiverse in Marvel's Phase 5
When elaborating on the state of the Multiverse and how those currently aware of it might be perceived by someone like Kang, the director explains, "It's almost like a multiversal turf war. At the same time, some of the characters in the past MCU films, like Dr. Strange and Spider-Man, are becoming aware that the Multiverse exists, and that might probably be a threat to the Kangs. It's thrilling to sort of start this new phase and in particular with Jonathan Majors playing Kang. Jonathan is just a fantastic actor. We've seen him in Loki as He Who Remains but this Kang the Conqueror [in Quantumania] is an altogether different character."
Now that we've seen a glimmer of what Kang is capable of in Ant-Man and the Wasp: Quantumania, what do you hope to see from the recurring character in future Phase 5 projects?