Posted in: Games, Movies, Video Games | Tagged: BAFTA, bafta game awards, brutal legend, entertainment, games, psychonauts, psychonauts 2, Tim Schafer, video games
---
Tim Schafer Can Imagine 'Going Forward' With Psychonauts 2 And A New Brutal Legend On Thursday, I spent the evening in the press room of the BAFTA Game Awards. After presenting the award for Best Game design to Shadow of Mordor, Tim Schafer was kind enough to speak to me and several other journalists about anything within our mercy.
I wanted to talk about the award he had just presented and the difference between more linear narratives in conjunction with Shadow of Mordor's Nemesis system. Specifically, what they both meant to the future of the medium.
There have always been these two types of stories in games, the story where somebody crafted an authored experience for you and then there's the story where I jumped out of my car in Grand Theft Auto just as the cop fired on the bridge and you just kind of make up your own. That type of story is really important to the player because you created it, but there's always going to a place for the other kind because you know somebody spent years crafting this perfect game for you

I think both are really important and I'm glad we have both of them.
Now, because we had Tim Schafer on hand, of course the question of sequels came up. When asked which one of his properties he'd like to revisit, Brutal Legend and Psychonauts came up.
Psychonauts is so interesting because you can just keep creating more brains every time you meet somebody and wonder what the world in their brain is like.

The unfinished story of Eddie Briggs would be a great excuse to work with Jack Black again… For Brutal Legend it's kind of already designed because we had to throw away half that game to get it done two years late.

It's a lot easier to imagine going forward with that or Psychonauts.
Personally, I think those are the two properties I'd most like to see back.
If I had a choice though, I'd probably prefer to see Brutal Legend. As Schafer said, that game was cut in half for development reasons. There is still tons to mine in terms of that property as it always felt like it was just a smidge off reaching its potential.
Honestly though, I wouldn't be surprised to see Psychonauts 2 turn up at this year's E3. Schafer has been just a little more loose lipped about a potential sequel of late…
---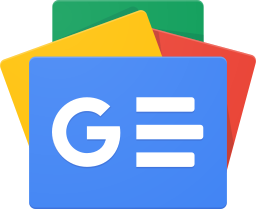 Stay up-to-date and support the site by following Bleeding Cool on Google News today!