All the Best Nostalgia from Last Night's WWE Royal Rumble Part 2 (Women's Edition)
Many fans of professional wrestling appreciate the in-ring action, the soap opera style drama, or even the backstage gossip, but one of the most important aspects of the sport is its enormous potential for nostalgia. Other sports can trot out retired players for a cheer from the crowd, but pro wrestling scripted nature ensures that its living legends can actually get in the ring and compete with the current generation of stars. When done right, the use of nostalgia in wrestling can channel the powerful emotion of decades of memories into a single match. Last night at the Royal Rumble, WWE did it right.
Earlier today, we looked at the nostalgia of the men's Royal Rumble match, but that paled in comparison to what was delivered during the women's Royal Rumble.
With less women than men on the roster, that left quite a few open slots in the 30-woman match. That presented an opportunity for several legends to return, and that allowed the historic first-ever women's Royal Rumble to serve to elevate the superstar status of the current roster (Asuka won the match) while simultaneously paying tribute to the female Superstars that wrestled before the "Women's Evolution (TM)" era, who rightfully deserve a chance to bask in the glory of what their contributions helped build.
At last night's event, 12 former superstars (13 if you count Nikki Bella) returned from retirement to enter the Royal Rumble match, beginning with WWE Hall-of-Famer Lita:
Like each of the returning legends, Lita, who retired from wrestling in 2006, had the chance to face off against some current superstars, showcase some classic spots, and give the audience a chance to revel in some sweet, sweet nostalgia. Lita even hit a moonsault on Becky Lynch and Sasha Banks at the same time, and eliminated Mandy Rose and Tamina before being eliminated by Becky Lynch. Lita came to the ring wearing a #TimesUp shirt, and also had the names of deceased wrestlers who couldn't be there written on her arm.
While the women's Rumble did a great job of showcasing the current talent, fans were never left for very long without a returning veteran in the ring. The next legend to return was Torrie Wilson, who retired in 2008.
Wilson wrestled for both WCW and WWE during her career, and all things considered, for a wrestling PPV in 2018, there was a sizeable WCW presence. In addition to Wilson, Hurricane Helms, Goldust, Rey Mysterio, WWE Champion AJ Styles, announcer Booker T, manager Paul Heyman, and two more of the women included on this list, including the next one. Wilson suffered through quite a few bra and panties matches in her time in WWE, so it was great to see her get the spotlight on a historic night. Wilson eliminated Dana Brooke before being eliminated by Sonya Deville.
But fans didn't need to wait long for their next dose of nostalgia as Molly Holly hit the ring.
While the previous returning legends put on a respectable showing, the 40-year-old Holly wrestled like she hadn't lost a step since retiring in 2006. Since that time, Holly has returned just once, taking part in a 25-Diva Battle Royale to crown Ms. Wrestlemania at WrestleMania 25 in 2009 (which was won by Santino Marella). The 2-time Women's Champion and 1-time Hardcore Champion eliminated Sarah Logan and earned a "You still got it!" chant from the crowd before being eliminated by the next entrant: Michelle McCool!
McCool is a more recent star than some of the legends that returned in the match. Though she participated in the 2004 Diva Search and signed to WWE's developmental program, she didn't make her true main roster debut until 2006. McCool wrestled until 2011, which is just recent enough to have history with some of the full-time wrestlers today, like Natalya and Mickie James.
The 2-time Women's Champion and 2-time (and first) Divas Champion had the most dominant showing of not only the returning superstars but of all the women in the match, eliminating five competitors before being eliminated herself by Natalya (who she defeated to become inaugural Divas Champion), including Sonya Deville, Sarah Morgan, Molly Holly, Lana, and (in conjunction with everyone else in the ring) the next woman on this list. Could McCool be planning a comeback?
Vickie Guerrero came to the ring and screamed at everyone until they eliminated her as a group. Since Guerrero isn't an in-ring competitor, but is instead famous for her obnoxious heel manager/general manager persona, this appearance checked the boxes of both honoring her contributions and also filling the obligatory Royal Rumble comedy spot. But Guerrero didn't leave without making her mark. As the Princess of Staten Island, Carmella, made her way down the ramp, the two got into a screaming match which ended in Guererro snatching Carmella's Money in the Bank briefcase and hitting her with her, incapacitating Carmella for a short time.
Next, Kelly Kelly made her return!
Kelly Kelly wrestled from 2006 to 2012, during the time period that WWE treated its women's division with the least respect. It's current Women's Evolution (TM) era is, in fact, a direct response to that, which makes WWE's back-patting over it particularly ironic. Kelly Kelly was the youngest retired wrestler to return in the Rumble, and a likely candidate for a longer term return if she's interested in it. Kelly Kelly didn't have any eliminations in the match, but she avoided elimination several times and stayed in the match until she was eliminated by Nia Jax, along with the next superstar to make a return…
Former WCCW, USWA, WCW, and WWE wrestler and Hall-of-Famer Jacqueline returned, having retired from WWE in 2004, though she continued to make appearances in TNA for the next decade. The 54-year-old first African-American Women's Champion and former Cruiserweight Champion looked absolutely fantastic in the ring, though she was only in there briefly. Nia Jax eliminated her as part of her entrance rampage.
Next up was recent Hall-of-Fame inductee and Mixed Match Challenge commentator, "The Glamazon" Beth Phoenix.
Phoenix returned to a huge pop from the crowd as she faced off with Jax, doing a classic strong wrestler vs. monster that you might see from a pair like John Cena and The Big Show as she tried, and failed, and then tried again and succeeded to lift Jax up on her shoulders. She failed to get Jax over the top rope, but was joined by her real-life best friend Natalya, and they teamed up to eject Jax from the ring (but not eliminate her). The two shared a hug, to the crowd's delight, before Nattie turned on her threw her out of the ring. Hey, it's every woman for herself, after all.
The next returning stars were the most recently retired: The Bella Twins.
Nikki Bella, to be fair, is a part time wrestler in the same sense as her fiancee, John Cena, but Brie Bella has been officially retired since 2016. Viewers of Total Divas, however, will know that Brie's storyline in the most recent season has focused on her desire to return to the ring after becoming a mom. It's unclear whether Brie will be making a more permanent return, but Stephanie McMahon on commentary did say she was "out of retirement." The Bella Twins would be a welcome addition to the growing roster, which is a little short on veterans, and their dominance in the final minutes of the match showed they can be a viable threat in the division.
Nikki eliminated Carmella, and both Bellas joined the others in eliminating Nia Jax. The Bellas also teamed up with Sasha Banks to beat up Asuka during the final four, but turned on Sasha to eliminate her. Nikki, in a questionable decision, soon turned on Brie and eliminated her before the two could finish off Asuka. Even so, Nikki's status as a dominant former champ and one of WWE's more mainstream stars made her one of the few superstars with the plausibility to end the match with Asuka. The two battled on the apron right to the finish, when Asuka eliminated Nikki to win it all.
But let's back it up a second, because before all of that happened, the crowning nostalgic achievement of the Royal Rumble occurred with the 30th entrant. Though the crowd expected Ronda Rousey (and later, they would get her), but #30 was an even better surprise: Trish Stratus!
Wrestling from 2000 to 2006, one could make a good argument for Trish Stratus as the Greatest of All Time, certainly in North American wrestling. Stratus has made sporadic appearances for WWE since her retirement, participating in occasional tag team matches, acting as a trainer on a season of Tough Enough, and even joining reality TV star Snooki and John Morrison to face Dolph Ziggler and LayCool at Wrestlemania 27 in 2011.
The 7-time Women's Champion, former Hardcore Champion, and Hall-of-Famer, however, looked like she hadn't lost a step, going toe-to-toe with the top stars of today, as she should. Trish faced off against Mickie James in a callback to their 2005 feud, Mickie's first with the company and one of Trish's last. Trish eliminated Mickie, helped eliminate Nia Jax, and eliminated Natalya after Natalya questionable tried to get her to tap out to the Sharpshooter. She also delivered a double Stratusfaction on the Bellas.
Stratus was eliminated by Sasha Banks, officially making Sasha Banks the most hated heel in all of wrestling. At least, that's how we feel about it.
All in all, the legends who returned in the Women's Royal Rumble helped to make it one of the most memorable Royal Rumbles of all time, and the perfect way to kick off an annual Women's Royal Rumble match. Some fans on the internet — too smarky for their own good — have complained about the older wrestlers being able to hang with the newer stars, with the implication that those stars look worse for it. But a unique consequence of the state of the Women's division over the past decade and a half is that nearly all of these stars retired in their primes, at the top of their games, and all of them looked credible in the ring. In the end, Asuka won the match, putting the focus rightfully on the future of the Women's division, but the addition of so many former Superstars whose return, unlike the usual cast of male legends, felt totally fresh worked to elevate all of the women in the match, not the opposite.
Hopefully, the Women's Royal Rumble ushers in yet another new chapter in the Women's Evolution (TM): one where WWE takes full advantage of the available legends of women's wrestling on a more regular basis, because like it or not, nostalgia is one of the unique characteristics of pro wrestling that make it what it is.
---
---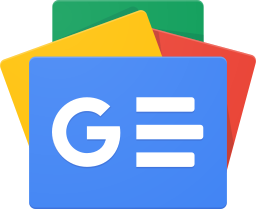 Stay up-to-date and support the site by following Bleeding Cool on Google News today!