"Booksmart", "Rocketman", and Censoring LGBTQ Content
Booksmart director Olivia Wilde recently tweeted out a list of changes made to the film following a recent flight after someone mentioned an edited version of the film.
It's one thing to edit content for viewing on broadcast and cable television. It's another thing altogether to make substantial changes for people watching in-flight. Based on Wilde's reaction this week, the filmmaker certainly did not approve of these changes.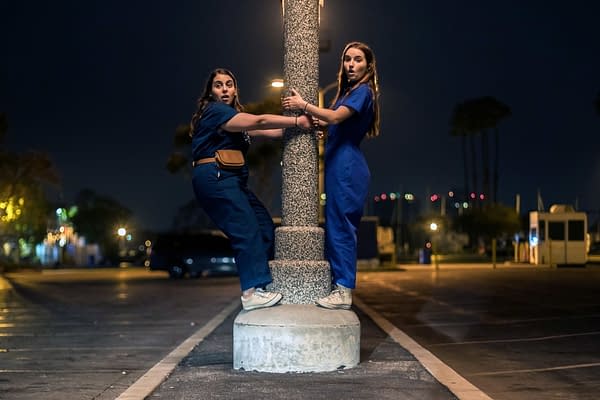 Wilde posted a thread about the changes
Booksmart wasn't the only film with LGBTQ content to be edited. Rocketman also had scenes removed according to the Advocate. EW digital director Shana Krochmal posted a Twitter thread. One can only wonder how many other LGBTQ-skewing films are targeted. The average comic book movie, which can get violent at times, are likely to be unchanged. The funny thing about this is that anybody can watch unrated films on their tablet device should they decide to do so.
This is one of those things that has every reason to make a filmmaker angry. Dan Mirvish, a filmmaker, and co-founder of the Slamdance Film Festival shared his thoughts in Filmmaker Magazine. The paywall is expected to come down soon but in short, the matter is more complicated than any of us might think.
For the same reasons as filmmakers like Judd Apatow is upset at Netflix adding a feature to speed up and slow down content, filmmakers should be upset when their version of a film is edited without their approval. Based on Olivia Wilde's thread, many of these edits substantially change how the film gets viewed. Kaitlyn Dever plays a lesbian and the whole subplot got removed altogether. I'm sorry but this is completely unfair. I say this not just as a film critic but as a transgender woman and aspiring filmmaker. That's right–when I'm not watching a gazillion films and writing about them, I'm working on my own trans-led comedy script. God forbid that most of whatever film I end up with ends up getting edited down to a product that I couldn't support.