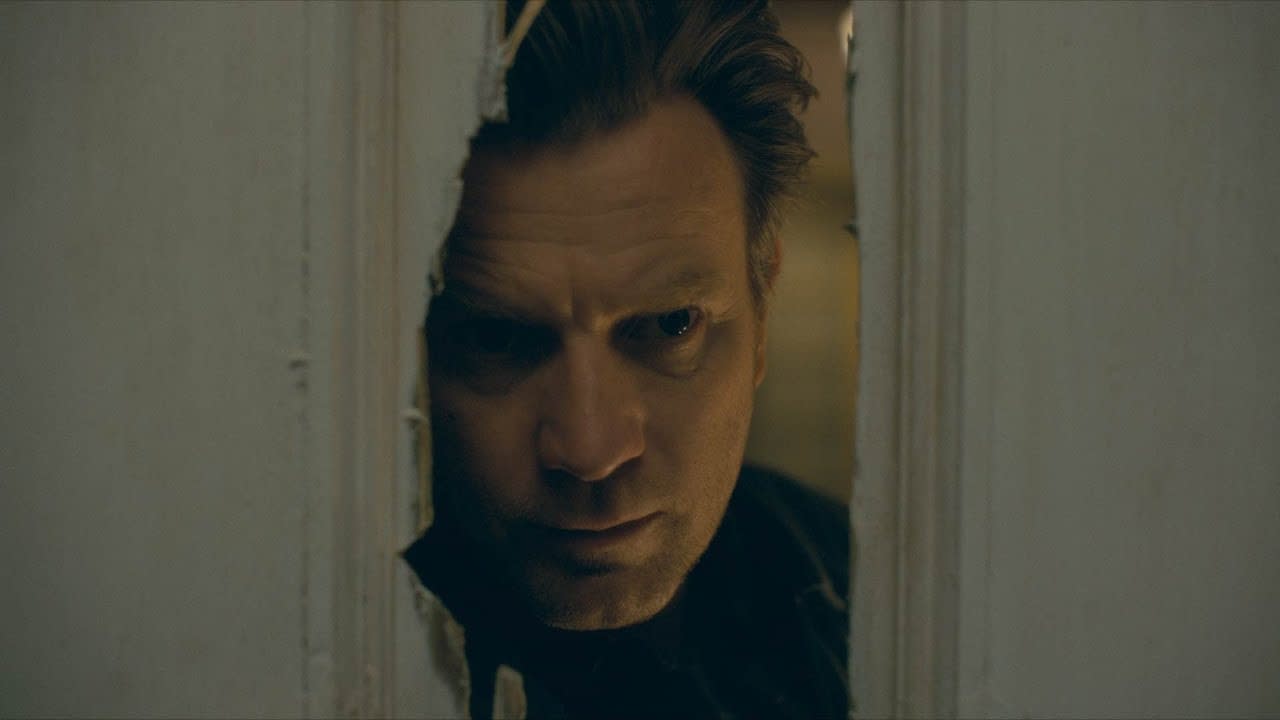 [SPOILERS FOR THE SHINING]
This week we continue our Stephen King retrospective with Doctor Sleep, directed by Mike Flanagan and starring Ewan MacGregor as Danny Torrance, the boy who escaped the Overlook Hotel at the end of The Shining.
Which The Shining, you might ask? There are so many: from the Stephen King book came Stanley Kubrick's 1980 film The Shining, which King famously despised, as well as the 1997 The Shining miniseries that King wrote as a means of reversing what he saw as the film's fatal flaws. King's 2013 book Doctor Sleep was a sequel to the original novel, so of course its events were dictated by the novel and ignore movies entirely. But when Mike Flanagan set out to adapt the novel into a film, he was faced with a decision: exactly what universe would this film land in?
The answer is: mostly Kubrick's. Doctor Sleep starring Ewan MacGregor exists in a world where the Overlook did not explode, as happened at the end of the original book, but instead was closed down when Jack Torrance went insane, failed to kill his family – wife Wendy and son Danny—and froze to death in the snow. The most rewarding part of the movie is seeing Flanagan, who gave us the expertly-crafted Netflix series The Haunting of Hill House, recreate parts of Kubrick's movie with painstaking detail (with new actors in the classic roles, such as Alex Essoe doing a subtly brilliant Shelley Duvall impression.) Flanagan made a clear choice to live in Kubrick's world, but by bringing in psychology from the other versions, he makes that world more human.
Fair warning—we discuss this movie at length and with great detail, especially sharing early on some of the most disturbing things in the film—and make no mistake, the movie does have its share of genuinely disturbing moments.
Join us!
Listen here:
Listen on YouTube:
Check out the Trailer:
Join us over on Facebook to chime in.
The show is hosted here. Get our RSS Feed. Subscribe at iTunes. Listen on Stitcher. Or on YouTube. Twitter: jasondhenderson.
The Team: Hosted by Jason Henderson, author of the upcoming Young Captain Nemo and the upcoming Castle of Horror Anthology; featuring Drew Edwards, creator of Halloween Man; Tony Salvaggio, lead singer of the band Deserts of Mars, lead guitarist of the band Rise from Fire, and co-creator of Clockwerx from Humanoids; attorney Julia Guzman of Guzman Immigration of Denver; and Jamie Bahr, lead singer and upright bassist of the rock and roll band Danger*Cakes.
Enjoyed this article? Share it!