Castle of Horror: Predator (1987) Leaves Huge Alien Footprint for The Predator This week we have the first part of a two-part Predator Retrospective with the John McTiernan's 1987 film Predator starring Arnold Schwarzenegger. We discuss 80s action movie tropes, what a disaster the monster could have been, and whether Predator is in fact a slasher film. Next week we'll be back with the Shane Black's 2018 The Predator!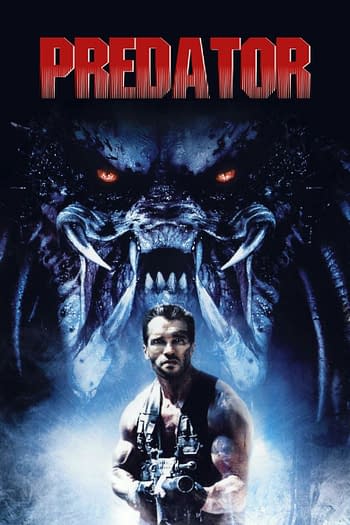 Listen here:
Listen on YouTube:
Check out the Trailer:
Castle of Horror/Castle Talk Podcast Links:
Join us over on Facebook to chime in.
The show is hosted here. Get our RSS Feed. Subscribe at iTunes. Listen on Stitcher. Or on YouTube.
Twitter: castleofhorrorp.
The Team: Hosted by Jason Henderson, co-author California Tiki and creator of the HarperTeen novel series Alex Van Helsing; Featuring Drew Edwards, creator of Halloween Man; Tony Salvaggio, lead singer of the band Deserts of Mars, lead guitarist of the band Rise from Fire, and co-creator of Clockwerx from Humanoids; attorney Julia Guzman of Guzman Immigration of Denver; and Jamie Bahr, lead singer and upright bassist of the rock and roll band Danger*Cakes.
The Predator opened in theaters on Friday September 14th 2018, and you can pick up a copy of the original Predator on Amazon[easyazon_link identifier="B07DQ9JMQS" locale="US" tag="bleedingcoo07-20"]Predator 1-3 [Blu-ray][/easyazon_link].