The upcoming feature adaptation of A.J. Liberman and Riley Rossmo's Image comic, Cowboy Ninja Viking, has gotten a release date. Universal has slated June 28th, 2019 for the film that will star Chris Pratt (Guardians of the Galaxy). Pratt has been attached to play the new breed of assassin that combines the toughest skills of cowboys, ninjas and vikings. He signed on to the film before the release of Jurassic World.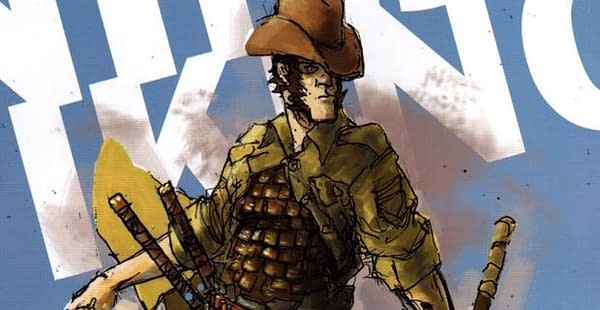 The character first appeared as a six-page preview in Bomb Queen Vol 6 #1. The series focuses on Duncan, a "triplet" that channels the skills of the titular cowboy, ninja and viking. He works for a counter-intelligence unit that uses multiple personality disorder patients that Dr. Sebastian Ghislain turns into operatives. This is done through experimental psychiatric conditioning, psychotropic drugs and past life regression therapy. When the unit falls apart, the operatives are turned into hired killers.
No director has been attached to the film at this time. Already on the slate for June 28th, 2019 is Paramount's Transformers 7.
Enjoyed this article? Share it!