Details from Star Wars: Galaxy's Edge Panel at Disney's Galactic Nights
Unless you've been out in the furthest reaches of the galaxy, chances are you've heard about the new Star Wars-themed parks opening at Disneyland and Disney World called Star Wars: Galaxy's Edge.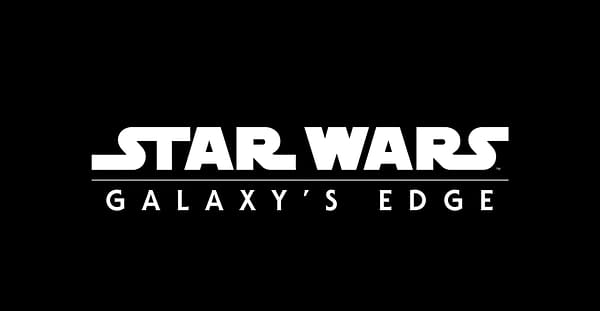 The house of mouse has confirmed plans for Disneyland's Galaxy's Edge to open in summer of 2019, and sometime in the late fall of 2019 at Walt Disney World in Florida. We know there are plans for at least two new main attractions/rides which will be based on the fastest hunk of junk in the known universe (the Millennium Falcon), and the other based on the more modern 'Wars films featuring the Resistance vs. First Order.
That's not even mentioning the various themed hotels, restaurants, etc. that guests can expect to see when the new areas open.
The annual Galactic Nights event kicked off over in Walt Disney World this past weekend, and there was a panel presented where Disney imagineers shared some details about Galaxy's Edge.
Introduced by the one and only Warwick Davis and hosted by David Collins, the discussion revealed several bits of information. Some we already knew, like the name of the area being an outpost called Baatu. But the new drop included that Galaxy's Edge "takes place" in Black Spire, which was mentioned by L3-37 in Solo: A Star Wars Story.
Also, turns out that Nien Numb will also be featured in the park and voiced by Kipsang Rotich, who first voiced him in Return of the Jedi.
This video comes to us from Inside The Magic (you guys rock!):