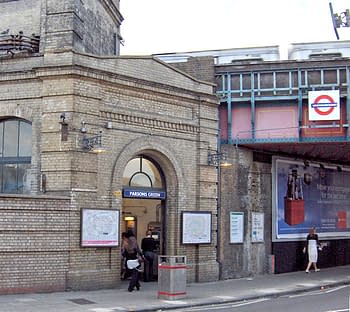 Parsons Green is towards my neck of the woods in London. I cycled past there on Wednesday, heading home from the comic shops. My eldest daughter's school is in that direction. And now the centre of a new terrorist operation, thankfully a relatively ineffectual one.
No one has been killed, though there have been reported injuries, including flash burns from the explosion and from the rush to get out. 18 have been admitted to hospital but none are thought to be in a serious or life-threatening condition.
The item has been described as an "improvised explosive device" and believed to be on a timer placed in a bag from budget supermarket Lidl on a tube going through Parsons Green. No group has claimed responsibility but this was not a suicide device.
Frankly, as it stands, not enough is known.
But that hasn't stopped some people. Donald Trump has tweeted out,
Another attack in London by a loser terrorist.These are sick and demented people who were in the sights of Scotland Yard. Must be proactive!

— Donald J. Trump (@realDonaldTrump) September 15, 2017
Which may be a bit of a leak that information hadn't been officially reported by British officials at that time – and in fact still hasn't. But it seemed more of a lead in to talk about something else.
The travel ban into the United States should be far larger, tougher and more specific-but stupidly, that would not be politically correct!

— Donald J. Trump (@realDonaldTrump) September 15, 2017
I thought the issue was that it wasn't constitutional? Oh and there's the internet.
Loser terrorists must be dealt with in a much tougher manner.The internet is their main recruitment tool which we must cut off & use better!

— Donald J. Trump (@realDonaldTrump) September 15, 2017
Just in case we get cut off and you wonder why… Thought the biggest impact today felt by Londoners will probably be over the delays to public transport that millions will suffer.
Enjoyed this article? Share it!