Dwayne Johnson Says Black Adam Will Shoot Next Year
Shazam! came out this weekend to great reviews and a pretty solid opening box office. The movie seems to be the proof we all need that DC might be on the right track when it comes to their movies. Dwayne Johnson has been involved with Shazam! for years now and has been cast to play the villain Black Adam for nearly a decade. Johnson took to instagram to thank fans for going out and seeing the movie this weekend and also revealed that the Black Adam solo movie is set to start filming next year.
A 2020 filming schedule likely means a 2021 or 2022 release date. Shazam and Black Adam are supposed to crossover in a third movie at some point but it's going to be interesting to see how they handle the timeline here. The young actors won't stay young for long and there are only so many years that can go by before the "hook" of Shazam, a kid turning into an adult superhero, no longer exists because star Asher Angel isn't a kid anymore.
Shazam! star Zachary Levi left a nice comment on the post as well.
zacharylevi
Thank YOU, Mr. The Rock. 🙏 Honored to have been given the chance to bring Shazam to life. So cool that we get to do this for a living, and bring people joy thru our films. Sending big blessings to you and everyone else over at Jumanji. Catch ya on the flippy. Mahalo and out! 🙌🤙💃
We'll have to see what ends up happening with Black Adam. As always the main hurdle that superhero movies must face that the comics don't is the evitable passage of time.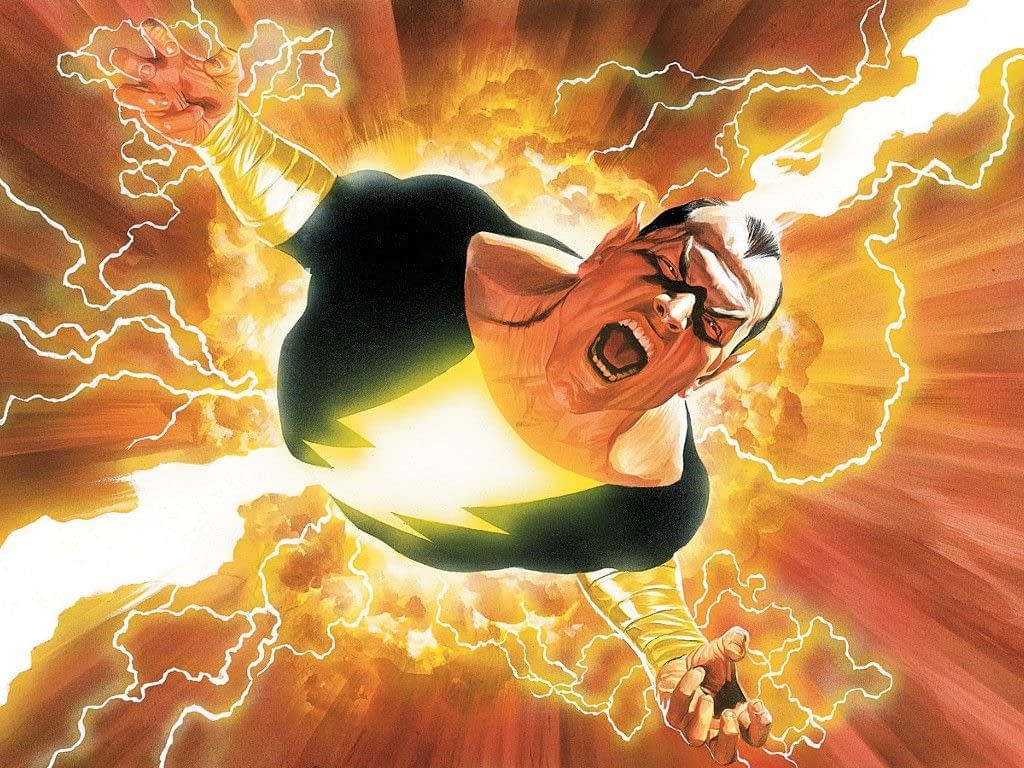 Summary: A boy is given the ability to become an adult superhero in times of need with a single magic word.
Shazam!, directed by David F. Sandberg, stars Zachary Levi, Mark Strong, Grace Fulton, Faithe Herman, Jack Dylan Grazer, and Asher Angel, and will be written by Henry Gayden and Darren Lemke. It's out now.