E3 2015 Game Of The Show Nomination: Horizon: Zero Dawn
Killzone just never revved my engine. It always felt a little bit like a B tier shooter parading as an A grade one. The concept was sound, but it just never quite realised its potential to stand next to the Halos or Call of Dutys of the world that it so desperately wanted to. One things that was entirely clear though was that Guerrilla Games had talent. Their work with visual and art direction was always on point and there was no better example of this than Killzone: Shadow Fall. That game was gorgeous on a lot of levels, it just really struggled to capture, at least my imagination from a content standpoint.
It doesn't look like that's going to be the case for much longer. Guerrilla's new title Horizon: Zero Dawn looks like the game I've been waiting for this studio to make. It was revealed during Sony's Press Conference and in a show where a Final Fantasy 7, The Last Guardian, Uncharted 4 and Shenmue 3 made the crowd go wild, Horizon was the one I left most jazzed for. That should be a strong indication of how eager I am about this game.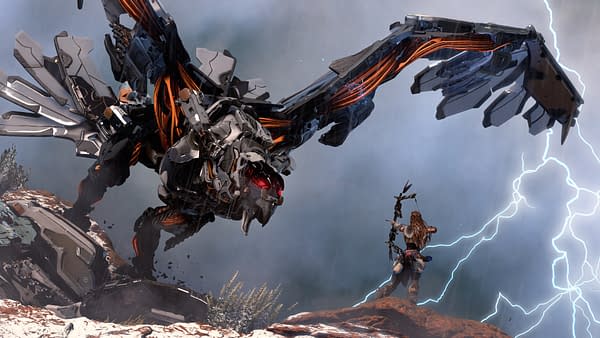 It has players take control of Aloy, an archer who is charged with taking down the electronic creatures of her world. The concept is that 1000 years in our future, the earth has reclaimed by nature, and our technology integrated into that evolution. Humans now live in little pockets, existing in largely primitive lifestyles. This means it basically plays out like future cave people taking on robot dinosaurs. It's really pretty rad.
One thing that really stuck out for me about this reveal though was the brevity that was given to the concept. This could have easily taken a silly tact, of "Oh, haha Robot Dinosaurs", but instead there is an actual sense of wonder and vibrancy to the idea. That held true for all the footage I saw. The world looks beautiful, the creatures look menacing and this is just a universe I can't wait to exist in. This game really, really surprised me and was the single best AAA game I saw at the show.
It may have even won my game of the show if I actually got hands on time with the game. I didn't expect to since it has only just been revealed and I expect a late 2016 release at the earliest, but it puts the title in good stead for next years show, that is for sure.
---
---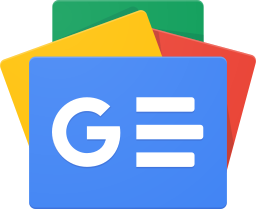 Stay up-to-date and support the site by following Bleeding Cool on Google News today!