"The King's Man" Trailer Reveals More Origins of First Group
While the first trailer to The King's Man prominently features Ralph Fiennes as the Duke of Oxford and the need for the group, the second introduces how the first team comes together. Matthew Vaughn returns to direct the prequel and third film of the Kingsman series, loosely based on the comics of the same name created by David Gibbons and Mark Millar.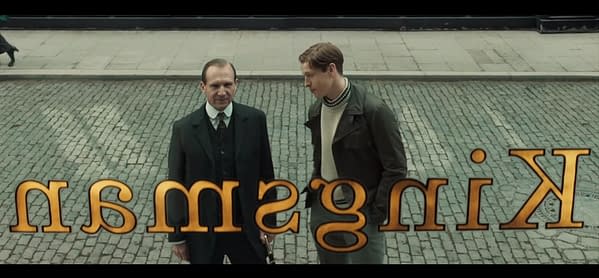 Classy and Deadly
The story is primarily set around the events surrounding World War I as tyrants, megalomaniacs and criminal masterminds devise new creative ways to decimate humanity. Joining the Duke are Conrad (Harris Dickinson), Polly (Gemma Arterton), and Shola (Djimon Hounsou) showing off that their fighting skills are only matched by abilities to stay prim and proper. The audience is also introduced to one of several gadgets the agents will be working with up until we see Duke introduce the idea of how a parachute works. We also get a glimpse of one of the group's villains in the fictionalized version of Grigori Rasputin played by Rhys Ifans showing his masterful skills and proficiency with his blades.
Written by Vaughn and Karl Gajdusek, the film also stars Daniel Brühl, Matthew Goode, Tom Hollander, Charles Dance, Aaron Taylor-Johnson, and Stanley Tucci, who will play Merlin (originally played by Mark Strong in the first two films).
The spy franchise for 20th Century Fox grossed a combined $825 million globally at the box office starting with 2015's Kingsman: The Secret Service followed by the 2017 sequel, Kingsman: The Golden Circle. The Secret Service grossed $128 million domestically, while the sequel didn't fare as well at $100 million, though it did fare batter overseas only to fall short of its predecessor by nearly $4 million.
The King's Man is slated for a Valentine's Day, February 14, 2020 release. Are you looking forward to it? Who do can you see making a cameo?