'How to Train Your Dragon 3' Just Set a New Record in Australia
Three films just doesn't seem like enough How To Train Your Dragon, but with the animated tv series as well, we've had some wonderful times with Viking Hiccup and his best bud, Toothless.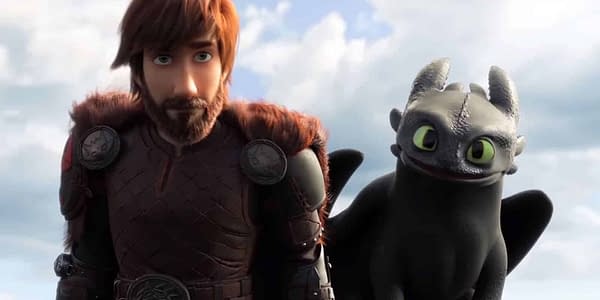 Our little babies are all grown up! *sniffs*
How To Train Your Dragon 3: The Hidden World will reportedly be the final film in the series, and it just set an opening day record for DreamWorks Animation in Australia, the first country the film is showing in.
According to Deadline, The Hidden World pulled in around $1.68 million across Australia and New Zealand, surpassing the previous record-holder for the company, Shrek 2.
Although we don't get How To Train Your Dragon 3: The Hidden World in the United States [and Canada] until February 22nd, the early buzz is promising. Although everyone seems to agree that bringing tissues is a must.