Josh Gad Hosts Star Wars Galaxy's Edge Panel at Star Wars Celebration [SWCC]
Today at Star Wars Celebration in Chicago, the main stage features a panel dedicated to the upcoming Disneyland and Walt Disney World lands, Galaxy's Edge.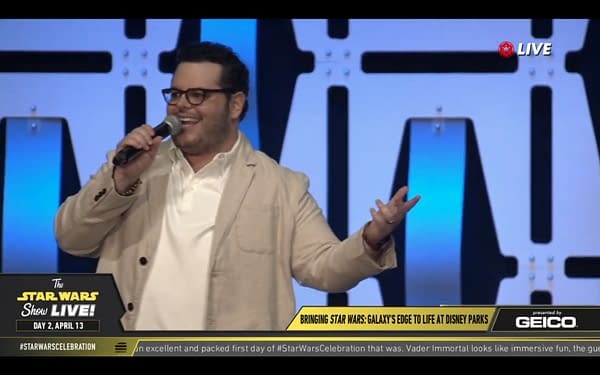 "Disney bought me as part of the Fox acquisition," Josh Gad joked as he kicked off the panel.
There were some new concept art pieces shown of what Black Spire Outpost on Batuu will look like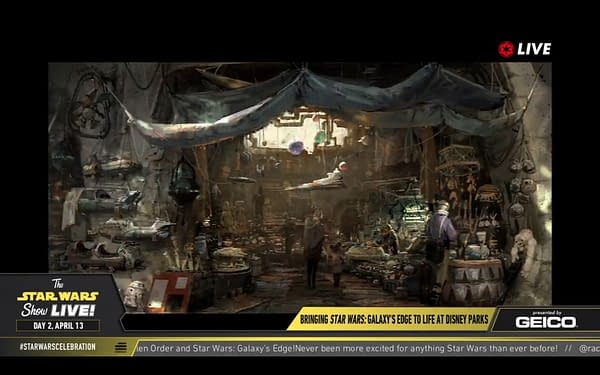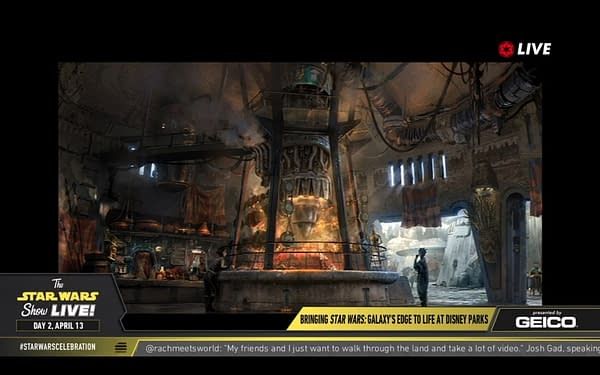 And on Rise of The Resistance, the reveal that guests will be breaking out of a First Order Star Destroyer.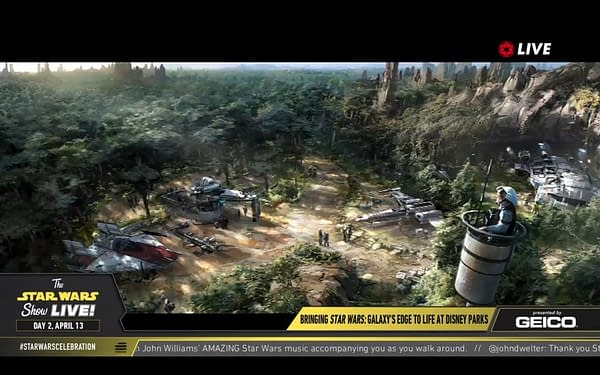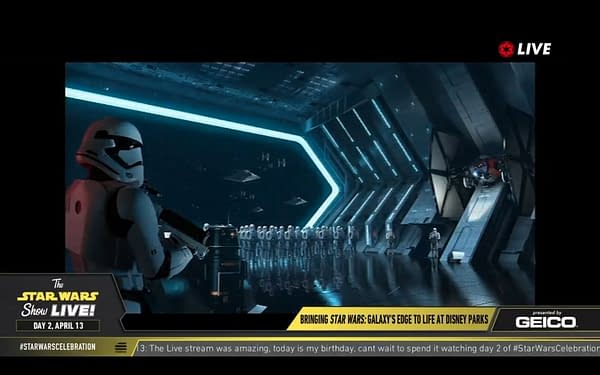 "If you make it back from the mission, you'll be treated like a hero by the Resistance."
A video tease of the experience was shown, and it was filmed entirely in the attraction space. "No movie magic here."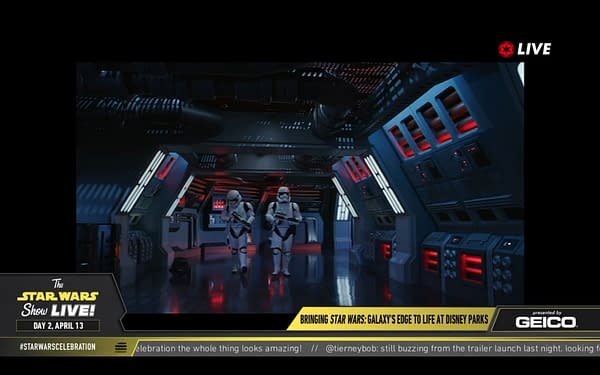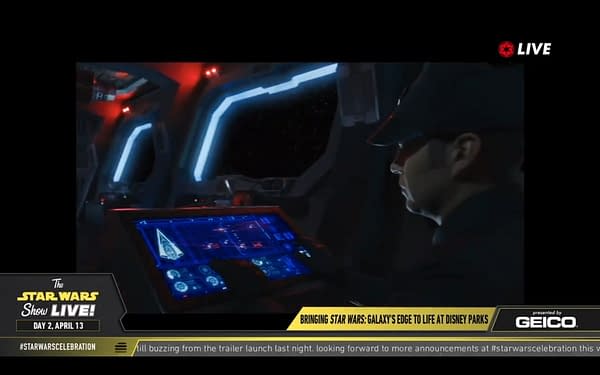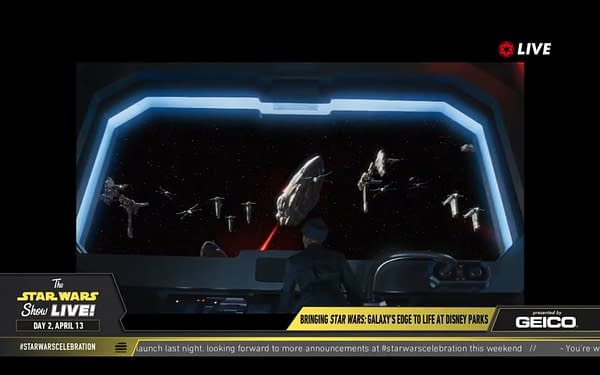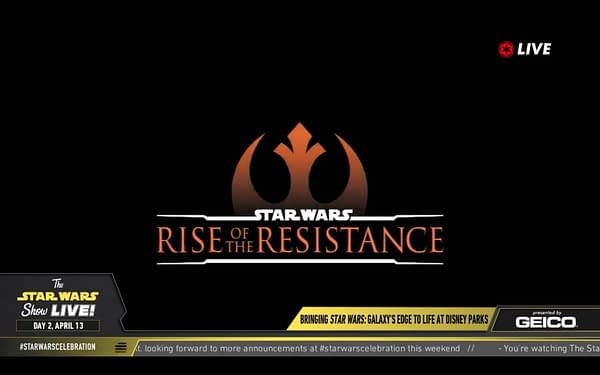 Specialty lightsabers were teased too, and we're terribly excited.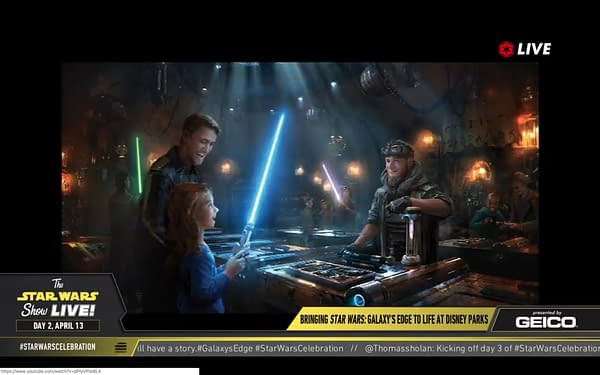 "You can fully customize the lightsabers, so they really will be one of a kind."
Also, check out the exclusive Coca Cola items that will be available at Galaxy's Edge:
Coming soon to a galaxy near you: specially designed @CocaColaCo bottles will be available exclusively at @StarWars: #GalaxysEdge beginning May 31 @Disneyland and August 29 @WaltDisneyWorld! https://t.co/tGGrNbpnCg pic.twitter.com/PARP1JYyl2

— Star Wars (@starwars) April 13, 2019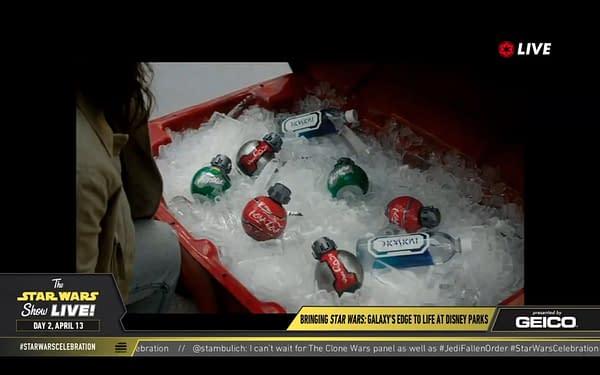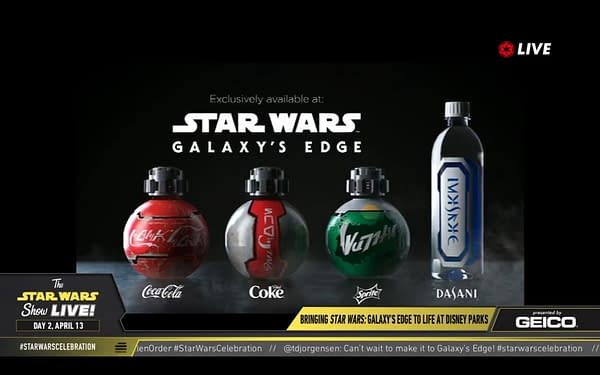 Captain Rex from Star Tours will be part of Oga's Cantina! He apparently crash landed on Batuu, and was reprogrammed to be a DJ. Yes, Paul Rubens is back to voice him!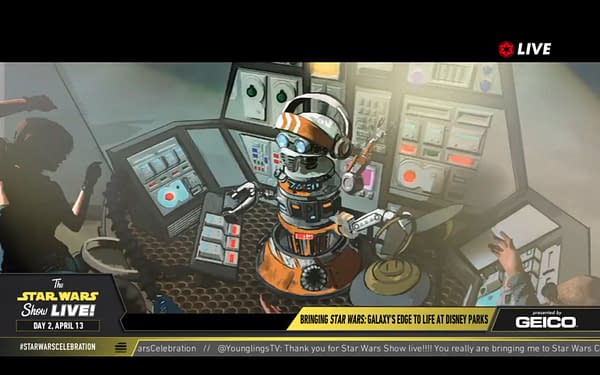 Bill Kipsang Rotich will return to voice Nien Nunb: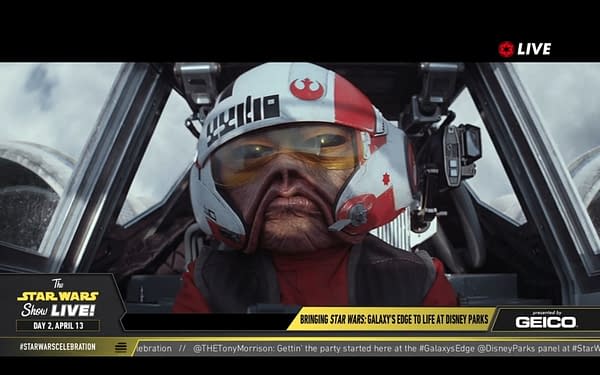 Frank OZ will voice Yoda for the experience as well!
Guests will be able to interact with special droids, lights, crates, and translation devices via a data pad.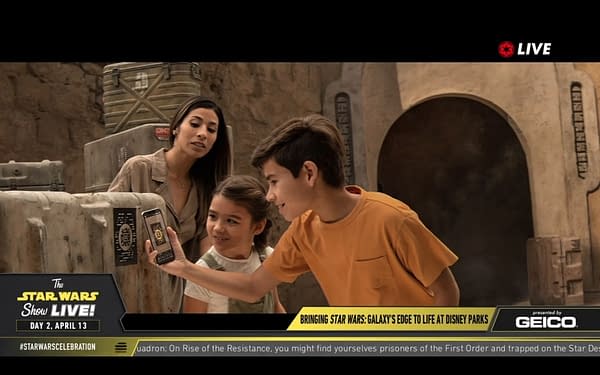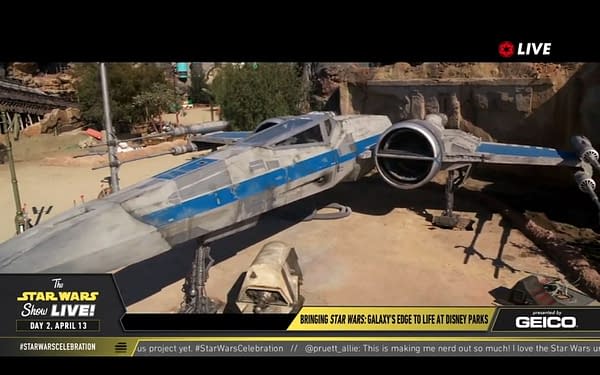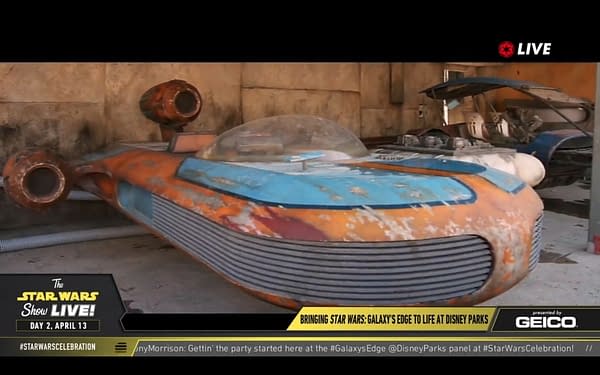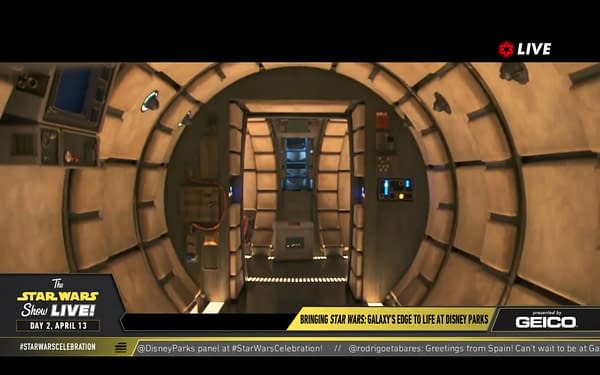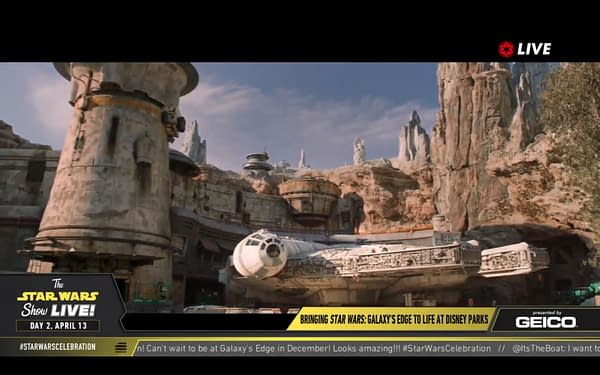 You can watch the panel live here:
Galaxy's Edge is set to open at Disneyland on May 31st 2019, and Walt Disney World on August 29th.