Joss Whedon Named As A "Hypocrite Preaching Feminist Ideals"
Creator of Buffy, Firefly, Dollhouse, writer/director of the Avengers movies, and creator of comic books Fray and Sugarshock, Joss Whedon, has been accused by his ex-wife, Kai Cole of a series of infidelities throughout their marriage, often with people working on his films and TV shows, starting with Buffy, and as a result being a hypocrite "preaching feminist ideals" in a column she wrote for website The Wrap. While Whedon had established himself as a feminist icon with the TV show Buffy The Vampire Slayer, of late he has been subject to much greater criticism in that regard regarding his work, statements and attitude. And Cole's accusations are more in keeping with that criticism.
She stated that after she believed he was "done" with their marriage, that he'd had several affairs with "actresses, co-workers, fans and friends" and kept them secret over fifteen years. The pair split in 2012, but this was kept a secret until reported by US Weekly.
She said the revelation led to her being diagnosed with Complex PTSD, and that she wrote the essay because she wants people to know the truth, that Whedon is "not who he pretends to be. I want the people who worship him to know he is human, and the organizations giving him awards for his feminist work, to think twice in the future about honoring a man who does not practice what he preaches".
The Wrap also added a response from a spokesperson for Whedon, saying "While this account includes inaccuracies and misrepresentations which can be harmful to their family, Joss is not commenting, out of concern for his children and out of respect for his ex-wife."
On-line reaction has been swift, and mixed, some saying this confirms what they already thought, others that Whedon has been hoist by his own petard, but very little in defence.
---
---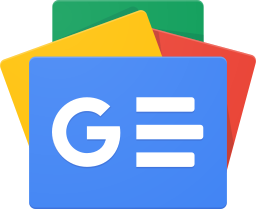 Stay up-to-date and support the site by following Bleeding Cool on Google News today!