Let's Talk About Legion Season 2 Episode 4, "Chapter 12"
We keep saying it but Legion remains a high point of episodic television. It's trippy, very psychedelic, and strangely addictive.
The story of mutants and mental powers being told in the rich visceral era the original Chris Claremont X-Men stories were placed in was a genius move, and one that sets the show appart on FX from any of the other comic book based properties.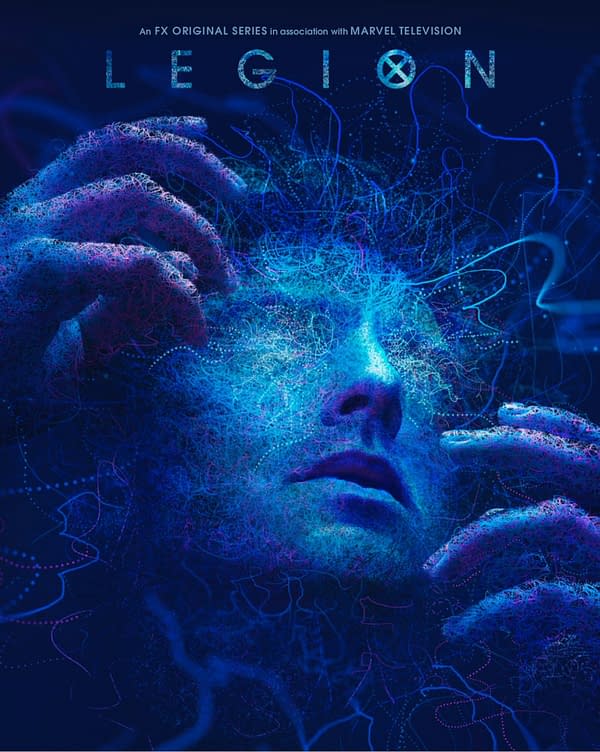 If you didn't see last week's episode "Chapter 11", you can catch up here.
Season 2 episode 4 "Chapter 12" has another simple synopsis:
"David faces multiple tests."
Things that happened in Legion s2e4:
The episode begins during a snowstorm, Syd (Rachel Keller) warms her hands over a fire in an igloo
Apparently Syd is reliving her birth, tiny crying baby at mother's breast to home in a crib
From a young age, she didn't like to be touched. Her mother using a pillow between them to cuddle her
Young Syd sees a couple kissing in a museum, and its unsure if she's looking at them quizzically or longingly
Lily Rabe plays Syd's mom, giving a lecture in their living room to an assembled group of people.
Syd goes through a punk phase, going to a basement club where she begins moshing around, very different from her not wanting to be touched
She wakes in a hospital, with protective straps on her wrist
Back in the present time, David visits Syd, but she's acting like she doesn't know him.
David goes back with Syd in her next revisit to her birth, the baby focusing her sight on him instantly.
In another flashback, a highschool boy taunts teenage Syd and asks her for a kiss. She says no, but another group of highschoolers show up and start laughing.
Syd pulls him in for a long kiss, and we see her collapse,
The boy picks up his lacrosse stick and begins to beat the laughing girls.
of course it's because Syd took over his body, and once she goes back to her own, she tells the responding security guards that the boy did it.
David reveals to Syd that he knows she's stuck in her mind, and he needs to find the trigger to get her out like he did for everyone else.
Wow, this cover of Cream's "White Room" is freaking great!
Syd begins to run a pair of scissors over her thigh, and tells David that again he's wrong in his assumption of what she needs to be freed from her mind's prison
Back in the institute, folks are waking up but David and Syd still haven't
David cannot seem to figure out what Syd wants, and continues to repeat her life
Syd takes over her mom's body, and sneaks into the shower with her mom's boyfriend, having her first sexual experience, but obviously what she really wants is to FEEL.
"Some are strong at the broken places," David says
"Love is a hot bath. What happens to things when you leave them in a bath too long. They get soft, fall apart," Syd says.
After an incredible speech that reveals how deep their connection goes, the pair wakes together.
They get up and walk into the hallway to find guards bringing in someone
It's Lenny. She's back.
The episode ends with an equally amazing "Burning Down The House" cover
***
Such a departure from previous episodes, deeper in so many ways. This particular episode hitting really close to home, everything Syd said to David are things I've tried to put into words to anyone who's asked about my scars.
Probably my favorite episode of the series so far on an emotional level. Wonderfully well done.
Legion airs on FX on Tuesdays.