Lord and Miller Explain Why Alden Ehrenreich Was Their Pick For Han Solo from the Beginning
A lot has been said about Alden Ehrenreich, the actor stepping into the tall boots and blaster belt of (in)famous smuggler Han Solo in the upcoming Disney film Solo: A Star Wars Story. Fans have been opining up and down the galaxy far far away since he was cast, and of course, when the directorial pair of Phil Lord and Chris Miller were fired from the film by LucasFilm CEO Kathy Kennedy. In a recent, pretty lengthy interview with Esquire, Lord and Miller commented on Ehrenreich- specifically why his performance of Han Solo isn't a Harrison Ford impression, and the process of casting him.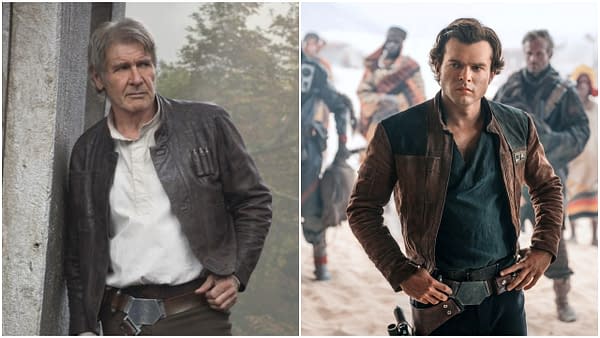 "An impression of Harrison Ford would have felt like an extended Saturday Night Live sketch," Miller said. "We wanted someone who could evoke the spirit of the iconic performance we all remember while bringing something new and fresh. We talked a little bit about how Chris Pine, playing Captain Kirk, didn't do a Shatner voice, and brought his own spin to the character while still evoking the vibe of the character. We felt Alden did the same with Han Solo."
Turns out that Ehrenreich really was the first actor Lord and Miller saw for Han, but the directors sort-of confirm rumors that they ended up auditioning upwards of three thousand. Kennedy refuted this, saying the number was closer to sixteen hundred but agrees that Ehrenreich stood out from "his very first screen test." He also, very importantly, did what several others did not- killin' a screen test with Chewbacca (played this time by Joonas Suotamo).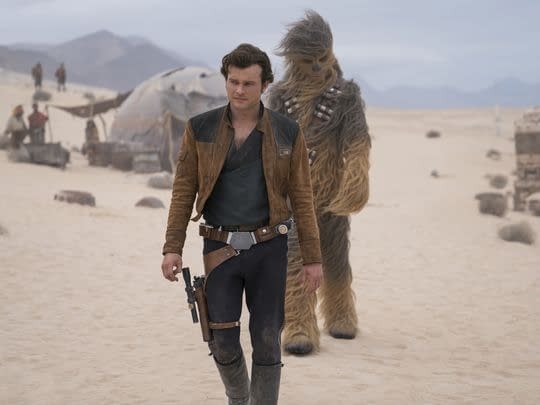 "Alden, remarkably, remained the person to beat from day one," Miller said. "We brought him in many times, pushed him, tried to test his range, and he was always up for it and brought something new, with a great sense of humor."
"He felt classic and contemporary all at once," Lord added. "He seemed like a tough guy who was really scared."
Ron Howard, who came in to finish the Solo solo movie for the studio after Miller and Lord's release, commented that Alden "reads a book a day," and was "reading the Sidney Lumet directing book, he was reading the Elia Kazan book on set," during filming.
I guess we'll see what all the fuss is about and if Alden really does measure up when Solo: A Star Wars Story hits theaters next month on May 25th, 2018.