'Nancy Drew and the Hidden Staircase': "Frenemies" Nancy and Helen Are On the Case! [PREVIEW]
Nancy Drew (Sophia Lillis) is back on the case and chasing down clues, returning to theaters on March 15 in the all-new mystery adventure Nancy Drew and the Hidden Staircase from Warner Bros., Ellen DeGeneres' A Very Good Production and Red 56. With only a little more than a week to go before the film hits theaters, we've getting a sneak preview of what lies ahead for intrepid investigator.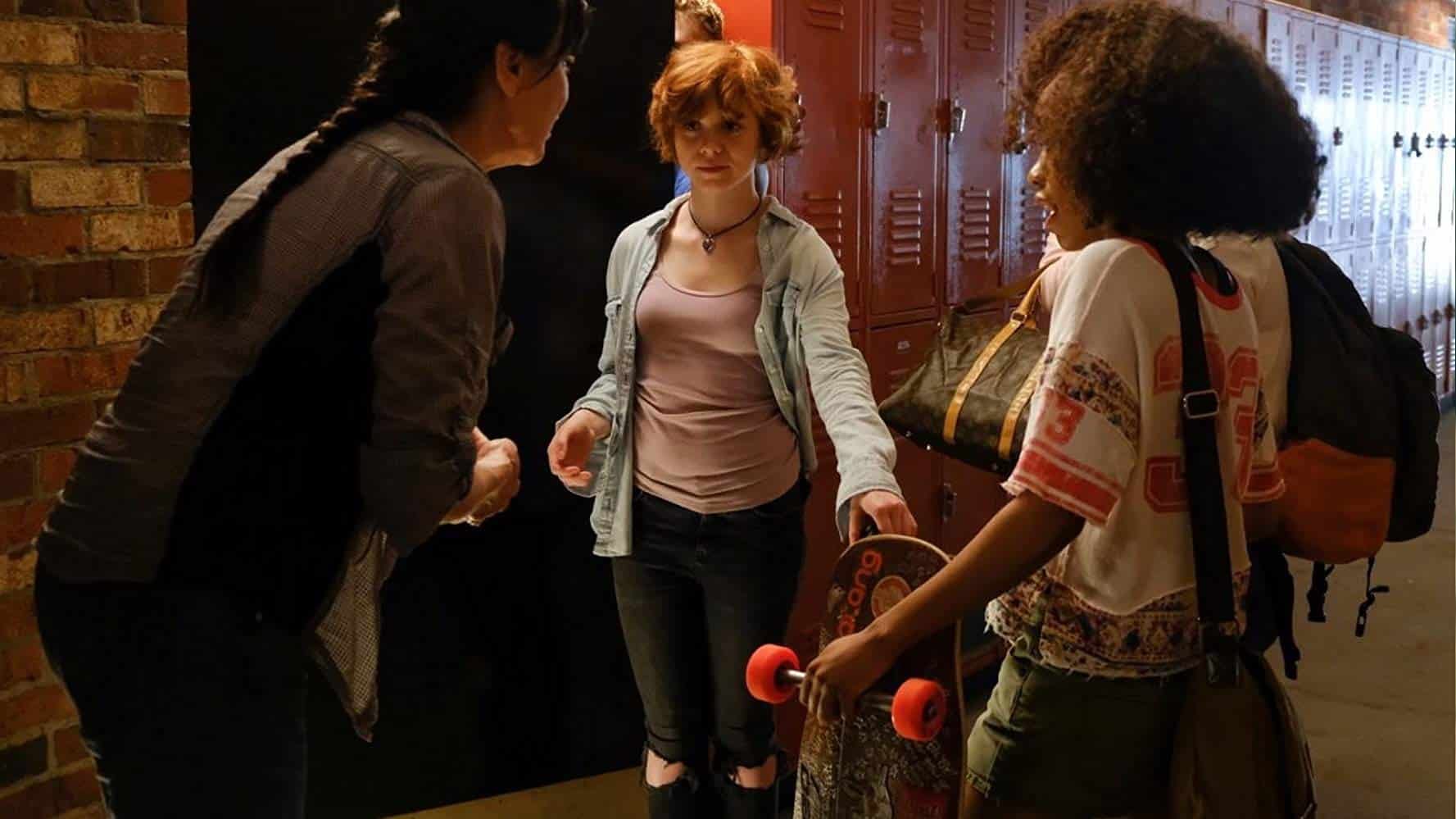 In the following scene, high school enemies Nancy and Helen (Laura Slade Wiggins) become "frenemies" and agree to team up to solve the case of the ghost that is haunting Helen's Aunt Flora's (Linda Lavin) home. True to the iconic character, we can see the excitement in Nancy's eyes as she gets ready to crack the case.
Nancy Drew and the Hidden Staircase also stars Zoe Renee, Mackenzie Graham, Sam Trammell, Andrea Anders, Jay DeVon Johnson, Andrew Matthew Welch, Jon Briddell, Josh Daugherty, Evan Castelloe, and Jesse C. Boyd.
Now here's a look at the first official trailer for Nancy Drew and the Hidden Staircase:
Nancy Drew is a super smart high schooler with a penchant for keen observation and deduction, and she has quite the way with a skateboard. Visiting for the summer, she stumbles upon the haunting of a local home. A bit of an outsider struggling to fit into her new surroundings, Nancy and her pals set out to solve the mystery, make new friends and establish their place in the community.
Nancy Drew and the Hidden Staircase is directed by Katt Shea from screenwriters Nina Fiore and John Herrera. Ellen DeGeneres, Jeff Kleeman, and Chip Diggins serve as producers, with Wendy S. Williams on board as executive producer.