Netflix Makes Deal for Robert B. Parker's Spenser with Mark Wahlberg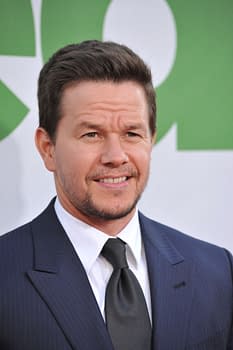 Netflix has made a deal to potentially produce a series of films based on Robert B. Parker's ex-boxer-turned-private-eye Spenser, Deadline reports. Parker wrote 40 novels starring the Boston-based, poetry-loving, wisecracking sleuth that were then adapted in the 1980s into a television series with Robert Urich and Avery Brooks.
Interestingly, the film would adapt the novel Wonderland, one of eight Spenser novels written by Ace Atkins, who took over the series when Parker died in 2010.
The film is being set up with Mark Wahlberg set to star and executive produce along with Peter Berg, Neal Moritz, and Stephen Levinson. The script was written by Sean O'Keefe.
The synopsis for the novel has Spenser being asked to look into a developer who is trying to buy Henry Cimoli's condo on Revere Beach with some pressure form local thugs to make him sell. He's soon on the trail of a mysterious woman, a Las Vegas crime boss, and a plan to turn an area north of Boston into a casino.
Reports say the story has Spenser coming out of prison, stripped of his private investigator license, and getting pulled into the underbelly of the Boston crime world. It's unknown how much of the world that surrounds Spenser will be brought into the film such as his relationship with psychiatrist Susan Silverman or his fellow ex-boxer-turned-mob-enforcer Hawk, who is at times an ally and wingman on dangerous cases. It does appear that they'd like to make this the first of many films in the series.
Spenser is not the only character of Parker's to be adapted for television. CBS has had success with a series of made-for-TV movies of Jesse Stone played by Tom Selleck.