'New Mutants' Debuts New Trailer, Yes it is Actually Coming Out
New Mutants is finally coming out, and a new trailer for the film just debuted online. The film, directed by Josh Boone, has languished around for a couple years now. For whatever reason, this horror-spin on the X-Men kids could never keep a release date, while rumors of reshoots, and even being scrapped altogether, swirled. All of that matters not now, as the film will finally see the light of day in its original form. This new trailer has some great moments in it, including an intro to each of the New Mutants themselves. I personally cannot wait to see Illyana in action. Plus: this is technically the first Marvel horror film! Check out the new trailer below.
20th Century Fox in association with Marvel Entertainment presents "The New Mutants," an original horror thriller set in an isolated hospital where a group of young mutants is being held for psychiatric monitoring. When strange occurrences begin to take place, both their new mutant abilities and their friendships will be tested as they battle to try and make it out alive.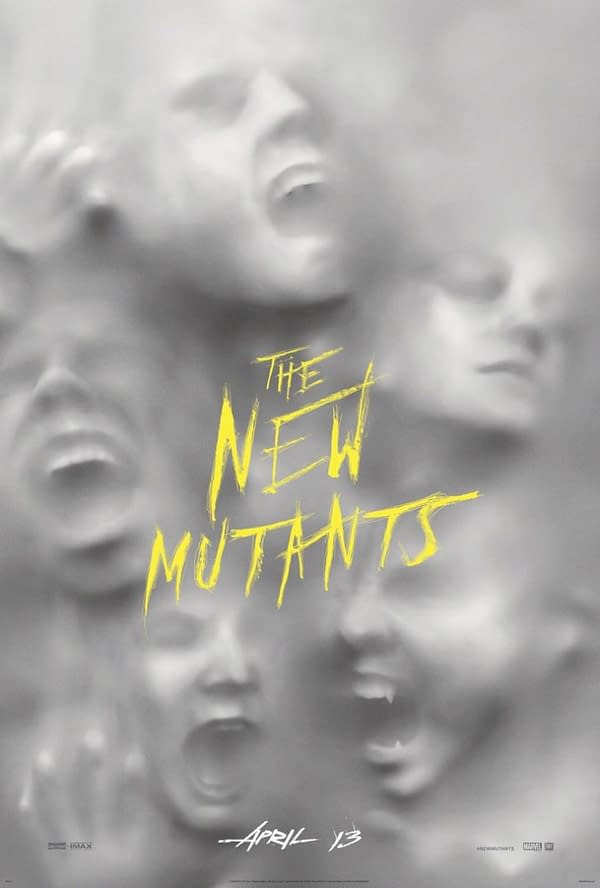 New Mutants, starring Maisie Williams, Anya Taylor-Joy, Charlie Heaton, Alice Braga, Blu Hunt, and Henry Zaga opens on April 3rd. No, really.