The most recent issue of Entertainment Weekly has a special interview with Rami Malek, star of the upcoming Bohemian Rhapsody Queen biopic film in which he plays frontman Freddie Mercury, and producer Graham King.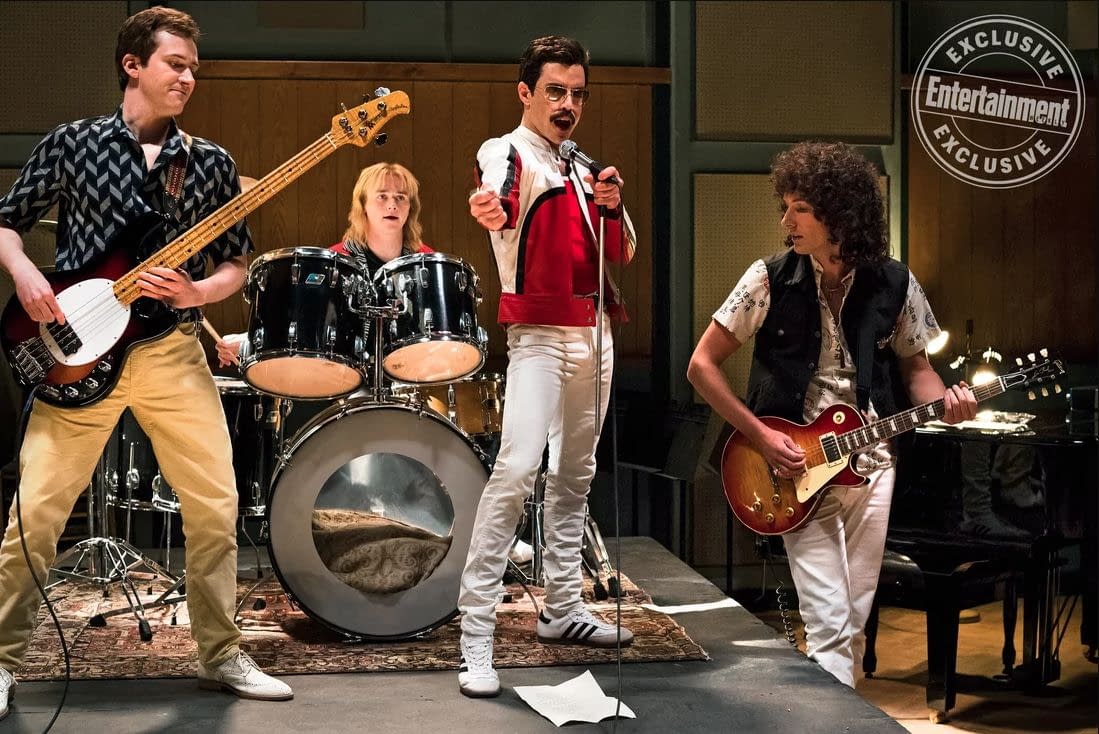 Malek calls Mercury "very brave and brash" as an entertainer, but reclusive and lonely as well:
"I would consistently go back to his interviews and performances just to understand the [different] sides of him. Obviously, there is a very brave, brash entertainer who hits the stage. And then there is a human being who can be reclusive and lonely behind closed doors. It was a challenge just to correlate who this person was — someone who had grown up in Zanzibar and got shipped off to school in Bombay, and upon his return to Zanzibar, fled a revolution with his family and went to London. That type of childhood is emblematic of someone who is starving for identity."
The interview touches on several points, the big one being producer Graham King assuring readers that there will be a balance observed regarding Mercury's sexuality. The release fo the first trailer for the film brought this topic to the forefront of discussion about the film (aside from the firing of original project director Bryan Singer).
"I think it's a very balanced film that shows both sides of his sexuality," says Graham. "We don't disrespect that."
He continued, touching on the creative freedom the surviving members of Queen gave the production, saying "they gave us creative freedom. I wanted to keep them as involved as possible. I needed their blessing for my own personal peace of mind."
And how about those signature Freddie Mercury pearly whites that Malek wears during the film you ask? "When you put in those teeth, there's a very visceral change to the performance. When I took them out by the end of the film, I felt quite naked," Malek said.
Bohemian Rhapsody is set to hit theaters on November 2nd, 2018.
Enjoyed this article? Share it!