Several brands, including Fangoria and Rifftrax, are using media-sharing-app Scener (the "virtual theater community") to host online Halloween viewing parties this season in a multi-night event called Stream and Scream.
Screenwriter Mick Garris will video chat live alongside a showing of Disney's classic Hocus Pocus, presented by Fangoria and Scener. Garris will chat with fans and take questions on the creative process behind the film. The Hocus Pocus event is at 7 PM Eastern, 6 PM Central on Thursday, October 29. To join, viewers can go to scener.com/fangoria to download the free Scener extension. As with any Scener event, you'll still need a subscription to the service the movie is on, such as Disney+.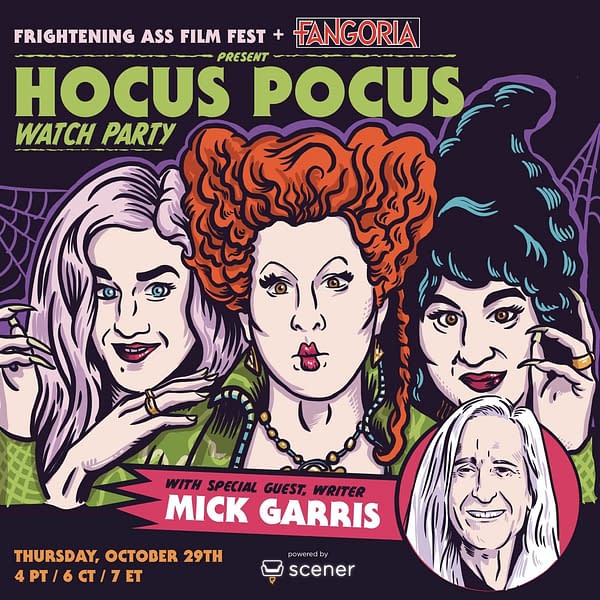 Hocus Pocus is the latest addition to Scream & Stream, Scener's star-studded Halloween watch party lineup, where anyone can co-watch and connect with live with cast members, directors, writers, genre-obsessed fans, and more. Scener provided highlights of other events:
Programming highlights include:
October 29th

Hocus Pocus Watch Party with Mick Garris from Fangoria

RiffTrax hosts Ghosthouse with video commentary over the film's young girl and killer clown doll

October 30th:

Reality TV drag queen star Louisiana Purchase, hosts, live watch party and drag show for Satanis, "a wild exposé on proto-goths, midnight maniacs, and daytime Draculas," presented by Fantastic Fest.

October 31st:

Live horror film In the Shadow it Waits hosted by writer and director Michael Beets with live Q&A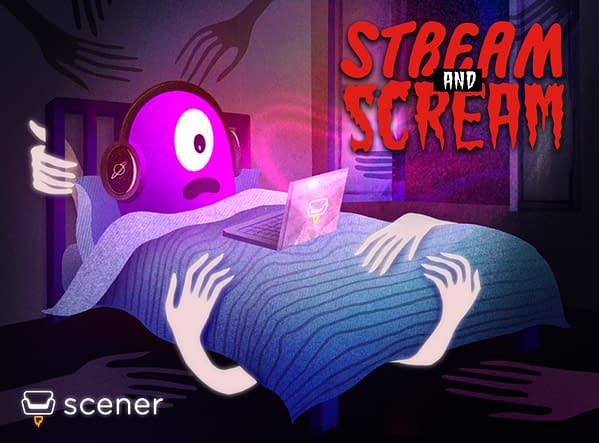 The whole list of events can be found at Scener.
Scener Private and public events are free for both the user and audience members. Private events allow up to 10 people on camera/mic and are invite-only. In contrast, public events allow up to 10 people on mic/camera + anyone can join as an audience member (up to 1 million people!). Audience members in public events are not on camera but can use the live chat tools to communicate with each other and the host.
Enjoyed this article? Share it!