"100% Down For a Winter Soldier" Solo Film Says Sebastian Stan
Even more purple carpet interviews coming out of the world premiere of Avengers: Infinity War, this time one featuring Cap's bestest bud, Sebastian Stan.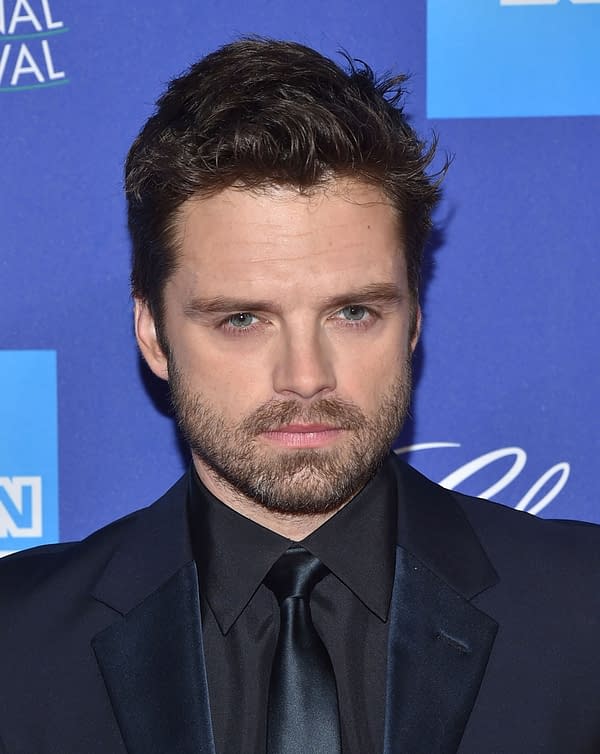 Sebastian Stan was asked by Variety about whether or not he'd be on board for a possible Bucky Barnes/Winter Soldier solo film. His answer won't really surprise you if you know the actor, who has been very passionate about his character from day one.
"The thing about these movies is we've had a lot of them, but at the same time there's always pieces of them you feel like you can explore and go back. Everytime you play the character you learn something new, and you want to go back and do it. So of course, if it was to get into some of his past for example, that we haven't seen? I'd be down, 100%."
Variety also asked him about some of the humor we've seen from Bucky (like in Captain America: Civil War) and if we'll see it in The Russo Brothers' Infinity War:
"Yes, I think- well, from what I filmed, yes. Is it in this movie? I dunno, but I hope so. I don't know how it happened, but somewhere down the line Anthony [Mackie] and I became weird buddy-movie adversaries. It's really fun."
Stan can next be seen alongside his Captain America co-stars in Avengers: Infinity War when it hits theaters on Thursday April 27th.