Sebastian Stan has lived with the character of Bucky Barnes since Captain America: The First Avenger film in 2011, eventually becoming The Winter Soldier. With that evolution came one of the signature pieces of MCU tech/weapons/costumes, Winter Soldier's arm.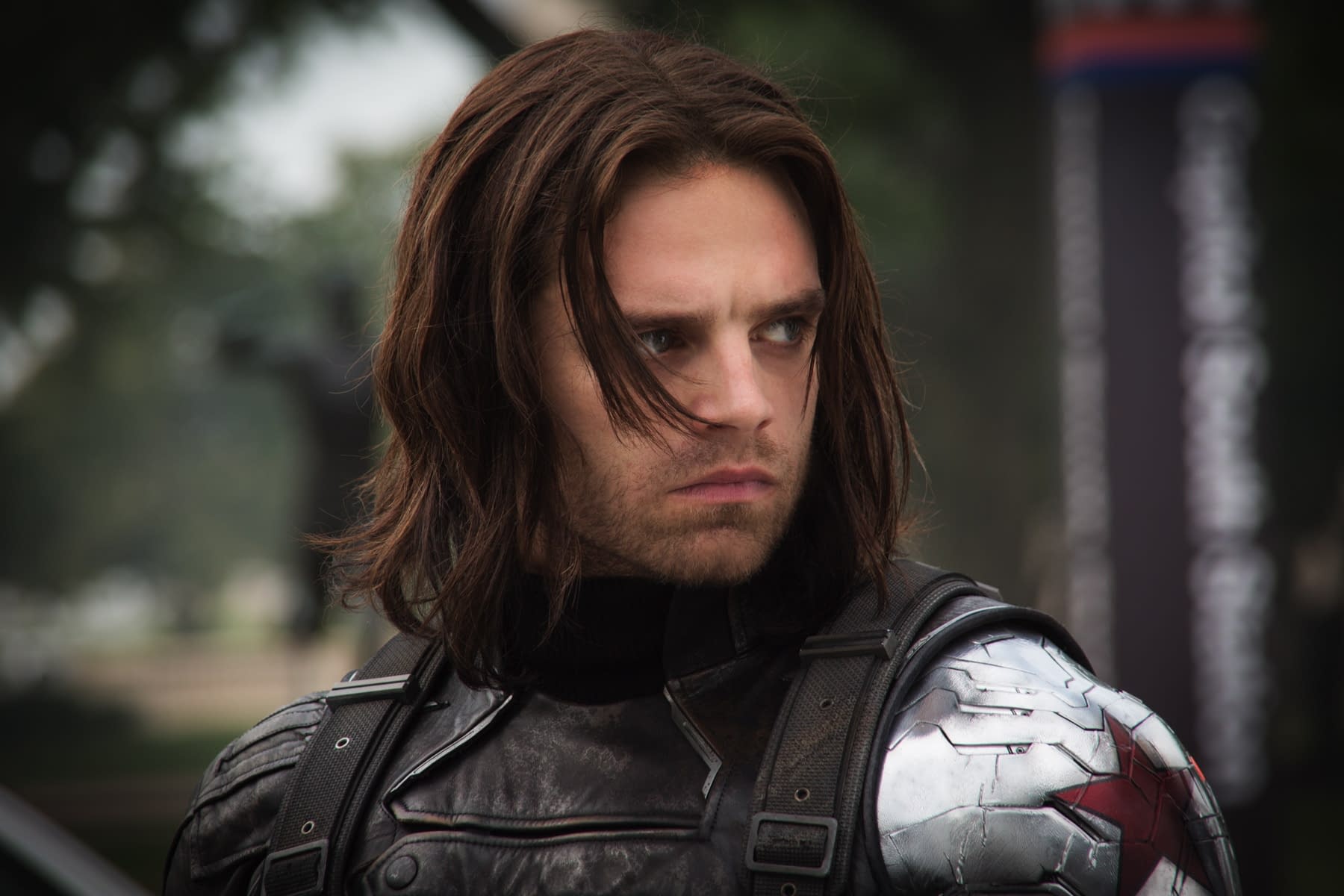 Is an MCU hero/villain 'only as good as his (or her) weapon', or is the object merely an extension of their body?  That's really a discussion for another day, but Sebastian Stan revealed in a chat with Earth's Mightiest Show what he did the first day we wore the arm:
"I did not do the robot, I was just more like going around like grabbing things left and right, making sound effects and I think they were always like telling me 'you know you don't have to do those sound effects when you do the punches' but [I] couldn't help it."
Sounds similar to other stories we've heard of actors making sounds while using props. Like Laura Dern did as Amlyn Holdo in Star Wars: The Last Jedi; the actress could not stop saying "pew pew" when firing her laser, and you can even see her mouth the word in the final scene.
Stan spoke a bit more about the arm, commenting that the arms have "changed throughout the movies", and often times "fits with where the character is."
"The first arm that was in the Winter Soldier movie, the material was really hard, and it was very hard to actually move in it… but it actually informed the way I was moving at the time because it was just like carrying this thing, so it totally affected me in a great way. It made me discover the character in a way. And so, I guess to some extent, so does he. He's just becoming more comfortable in his own shoes and arm as he's progressively getting older."
It will be interesting to see if Bucky survives the Thanos snap-purge of Infinity War, and if he does, if there are any additional changes to his arm.
Avengers: Infinity War releases on 4k, Blu-ray, and DVD on August 14th 2018.
Enjoyed this article? Share it!