Seven Dragon Saga Kickstarter Reaches Back To Gold Box Adventures For Inspiration
By Christopher Helton

For tabletop and computer gamers of a certain age there is a certain level of nostalgia and awe to games like Pool of Radiance, Curse of the Azure Bonds and Secret of the Silver Blades. These games, created by Strategic Simulations, Inc. (SSI), and set in the AD&D universe are imprinted upon gamers.
Now, the many of the designers of these Gold Box adventures are back with a new computer game Kickstarter called The Seven Dragon Saga. In a shout out to the old company, these people are calling themselves Tactical Simulations Interactive (TSI). It is almost a combination of TSR and SSI. Their goal is a big one, $450,000, and at the time of this writing they are far away from that goal. I will admit that I am not much of a computer game guy, but back when I was much younger I did play friends' copies of games like Pool of Radiance. This was a cool game, and became such a touchstone that the concepts were incorporated back into various editions of D&D for adventure modules.
The concept art for The Seven Dragon Saga looks very cool. There is a variety of character options, including realistic looking women. I will say that, as a longtime tabletop gamer, these designs have, to my eye, more of a Gloranthan inspiration than that of a classic AD&D vibe. For those who may not know what Glorantha is (and that can be a lot of people), it is a world created by Greg Stafford that has been used as the setting for a number of tabletop roleplaying games, from Runequest to Heroquest, over the years. I'm not saying that the designers looked to Glorantha for an inspiration, it could very well be that, like Stafford, they were looking for a setting that had more of a bronze age feel to it to contrast with the pseudo-Medieval of Dungeons & Dragons and its offshoots.
If you are looking for a beautifully done computer game with a classic approach to RPGs, yet that gets away from the "zero to hero" paradigm of RPGs, you should check out The Seven Dragons Saga Kickstarter.
Christopher Helton is a blogger, podcaster and tabletop RPG publisher who talks about games and other forms of geekery at the long-running Dorkland! blog. He is also the co-publisher at the ENnie Award winning Battlefield Press, Inc. You can find him on Twitter at @dorkland and on G+ at https://plus.google.com/+ChristopherHelton/ where he will talk your ear off about gaming and comics.
---
---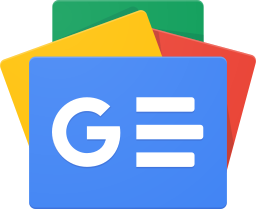 Stay up-to-date and support the site by following Bleeding Cool on Google News today!