Star Wars Fans Start Petition For Extended Cut Of Revenge Of The Sith
Star Wars fans have seen how successful the Snyder Cut fans were, and have a new cause. Fans have started a petition for Disney/Lucasfilm to release an extended cut of Revenge of the Sith, the third film in The Skywalker Saga, and the final movie of the prequels. The original cut of the film has a runtime of 2 hours and 20 minutes, and apparently, there have been rumors for years that George Lucas has a four hour cut of the film. The entire filming process of Sith was well-documented already in online blogs and production videos on the official Star Wars website at the time, as well as behind the scenes special features released on discs over the years.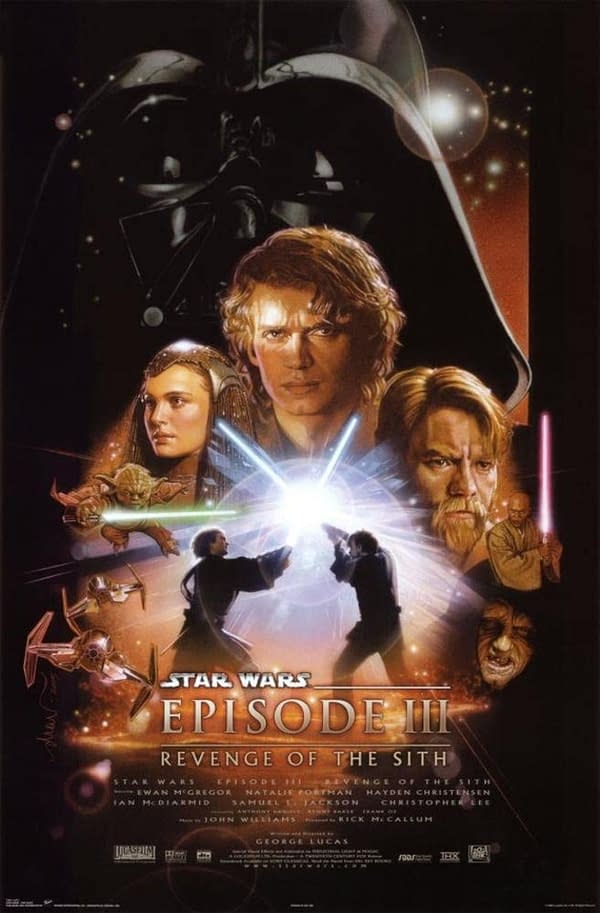 Star Wars Fans Need To Stop
The Change.org petition reads as follows: "Hello there! The original Star Wars: Revenge of The Sith (2005) cut was over four hours long, and we think that George Lucas should do the right thing and give the fans what we deserve and what is rightfully ours. We love democracy, and we hope he does too. By signing this you are letting your voices be heard. If this petition does go viral, then we will have unlimited power and if George does the right thing then he would be strong and wise and we would all be very proud of him. This whole operation is our idea and we need to ensure that it is done. We will proclaim ah, victory when we achieve our goal. May the force be with you all and have faith."
This is stupid. Not only has there never been confirmation that this cut of the film even exists, but calling out Geroge Lucas in that way is a slap in the face to the man. Somehow, 17,800 people have signed this thing, which is super sad and makes me rethink my own Star Wars fandom. This is the effect the damn Snyder Cut has had now, though, calls for every film some person didn't like or agree with the direction they took it is seeing calls for an alternate cut now. Revenge of the Sith is fine the way it is; it is actually my third favorite Star Wars film. Obviously, this whole thing will go nowhere, but it is sad to me that these people would take time out of their day to even try.