Hayden Christensen on First Encounter with Ewan McGregor for Star Wars
It's hard to imagine that it's been nearly 20 years since the release of the Star Wars film, Star Wars: Episode II – Attack of the Clones, that while made on a hefty budget of $165 million, earned over $650 million in its worldwide box office run.
At the time of the release (and generally speaking, all three entries of the second trilogy), Star Wars: Episode II – Attack of the Clones wasn't nearly as well-received as the first trilogy to be released decades prior. With time, the sometimes over-critical reception of the trilogy has softened, with many coming to appreciate it now that the Star Wars universe is thriving across the board in ways people hadn't thought was possible (especially after the mixed release of the modern trilogy).
As Ewan McGregor and Hayden Christensen prepare to step back into their iconic roles for the Disney+ series Obi-Wan, the actors spoke with EW to discuss their new reunion project – but also, how the pair first met on the set of Star Wars: Episode II– Attack of the Clones. Christensen explains in the interview, "I remember as soon as you saw me. You said, 'Hayden!' We'd never met before, but you said my name like we were lifelong friends and gave me a big hug and welcomed me into the family. The warmth of your greeting left such a lasting impression and meant a lot."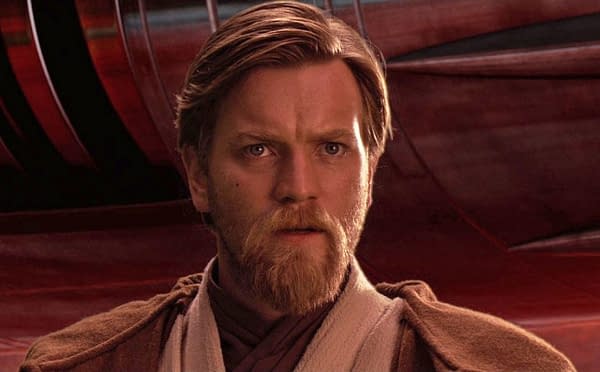 Later in the interview, the actor explains that he's excited to return to playing Darth Vader, but does note that the first time around wasn't an easy pill to swallow. "When the films came out, and the critics were very critical, of course, that was a difficult thing — because you care so much about this thing that you've invested so much of yourself into. So, for sure, that's challenging."
It's refreshing to see people enjoying the early '00s trilogy now, and knowing that both actors will have a chance to reprise these roles feels like the best kind of justice for their Star Wars legacy.
Obi-Wan will bring on the highly anticipated return of the titular character and timeless villain Darth Vader, so you can guarantee we'll be streaming the series when it's released on May 25.