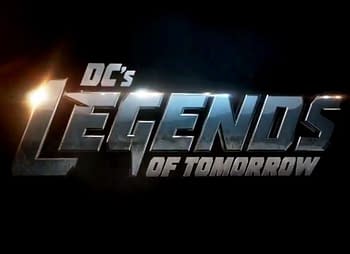 Looks like it's time to make a little more room in The Waverider next season… Actress Tala Ashe (ABC's American Odyssey, NBC's Smash) has joined the cast of The CW's DC's Legends of Tomorrow beginning with the show's third season. Ashe will be taking-on the role of Zari Adrianna Tomaz, a Muslim-American woman from the year 2030 who lives in a world where technology has made life better but at the cost of human nature evolving as people. Tomaz lives a double-life as a "hacktivist," trying to carve-out her own place in a decaying society…unaware of the mystical power that grows within her.
This announcement should be of particular interest to comic books fans, considering the potential implications: Adrianna Tomaz was a freedom fighter who fought against the corrupt government of DC Comics' fictional nation of Kahndaq. This would eventually bring her into direct conflict with Black Adam and becoming the hero Isis.
Black Adam…Isis…"SHAZAM!" anyone? It would fit with what LoT Executive Producer Marc Guggenheim said earlier this year about the new cast member:
"We're drawing on an established character who is not from the comics. Let me be very clear: not original to the show but not from the comics and not from any of the other DC Arrowverse shows."
So while we may not get "The 'SHAZAM!' Family"…Isis did originate in other media…hmmm…
Ashe will be joining a cast that currently includes: Brandon Routh, Victor Garber, Arthur Darvill, Dominic Purcell, Caity Lotz, Franz Drameh, Nick Zano, Amy Pemberton, Matt Letscher and Maisie Richardson-Sellers. DC's Legends of Tomorrow will be returning to The CW this fall on Tuesdays at 9 P.M. ET.
Enjoyed this article? Share it!