Posted in: Batman, Movies, Warner Bros | Tagged: dc comics, matt reeves, paul dano, the batman, the batman 2, Warner Bros
---
The Batman Director Dishes On Paul Dano's Skills As An Actor
The director of the 2022 film The Batman is sharing a few specifics about how Paul Dano took a detail-oriented approach to his role.
---
It's been more than a year since the release of The Batman starring Robert Pattinson and Paul Dano, though the film is still at the forefront of fans' minds. So much so that the already-announced sequel is still actively discussed by audiences on social media, anticipating what the daring DC team is going to create next. But one thing that is certain is that the actors who end up attached to the project will have a lot to live up to after a solid release featuring well-acted foes like Dano, who've succeeded in making an impression.
Paul Dano's Meticulous Approach to The Batman
During a recent conversation between Variety and director Matt Reeves, the filmmaker discussed Dano's approach to the role, explaining, "Paul loves doing a lot of takes, as do I. We took two days on the final scene between him and Robert Pattinson as Batman. We must have easily done 70 or 80 takes. Paul loves exploring. He's obsessive that way." He goes on to explain, "There were all these moments as the Riddler where he'd be tickled by something and then fly into a rage. You never knew from take to take where that switch would come."
Reeves then shares specifics with the publication, telling the site, "I'd be sitting there with the headphones on, trying to stifle my laughter because he'd always do something surprising. Paul would ask me: 'Was that crazy? Was that too much?' I'd say: 'No, it's fantastic. Let's do another.' [Dano] goes, 'OK, let me try one where I'm off camera and I stick my head in. Let me try one where I'm already sitting there,'" Reeves then notes, "He's directing this one-person play on an iPhone… It was the giddiness that really got to me. Calling out the passing time, like he was a game show host. He was so inventive and creative. He's also very critical of himself."
After the praise he earned for his role in Reeves's version of Batman, I think we can all agree that he should consider cutting himself a little slack. The Batman: Part II will be released in theaters (a whole two years from now) on October 3, 2025. Are you excited for more of the celebrated filmmaker's interpretation of timeless Batman stories?
---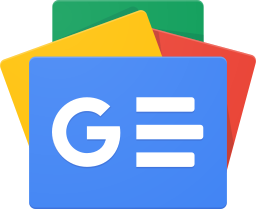 Stay up-to-date and support the site by following Bleeding Cool on Google News today!