The Batman to Continue Shooting as UK COVID-19 Restrictions Lift
Filming can continue on Matt Reeves' The Batman starring Robert Pattinson as early as July according to new guidelines published by the UK government. However, productions will still have to follow guidelines following strict social distancing, temperature checks, safety training, and testing to prevent further spread of COVID-19.
Production on films and television shows ground to a halt earlier this year as the novel coronavirus spread across the globe. After productions in several countries saw cast and crew getting infected, filming and other activities stopped not only on The Batman, but Warner Bros' next Fantastic Beasts film, as well as Disney's live-action The Little Mermaid, filming at Pinewood Studios, and Netflix's series The Witcher.
The new safety guidelines were developed by the British Film Commission and the British Film Institute but were also signed off by the Department for Culture, Media and Sport (DCMS), Public Health England and the Health and Safety Executive. However, most of the guidelines are just that, and it will be up to individual studios and productions to decide when to resume filming.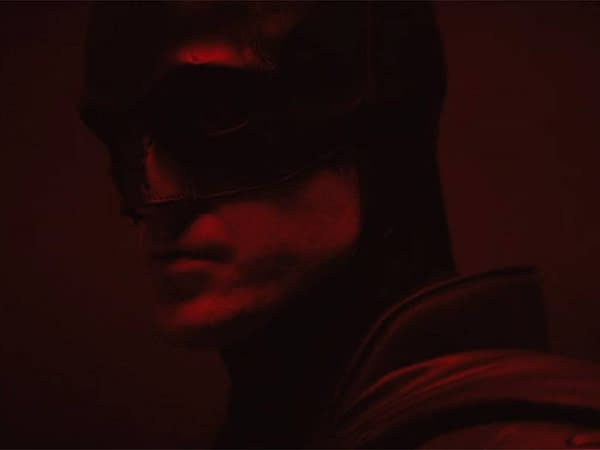 Re-opening British productions is a good sign for the resilience of film and television production globally, which has struggled to deal with COVID-19. This coincides with decisions to try to open theaters in many countries for the summer, with attempted releases of Christopher Nolan's Tenet and Disney's Mulan still scheduled for July in most countries. All of these will be major tests for how studios will adapt to COVID-19.
"This is a green light that signals that the UK is open for business again for film and high-end TV production," an unnamed industry source told The Guardian. "Many productions have to get up and running again in the next two months or they won't get made this year as they rely on summer weather and conditions."
There are still no such guidelines or schedules for film productions in the United States, which continues to see a large jump in the number of cases due to a bungled attempt at re-opening by the Trump Administration. Los Angeles, the center of most major studios, recently extended their plans to continue stay at home orders through the end of the summer.
Regardless, this is good news for the highly-anticipated The Batman, which promises a new direction on the iconic caped crusader. Pattinson recently said the shutdown, which occurred after approximately one-quarter of the film had been shot, may have been a good thing, saying "I basically went straight from Chris [Nolan's] movie [Tenet] into that. And, yeah, I was feeling a little bit loopy anyway. So having some time off is not the worst thing in the world. But hopefully, it'll be sooner rather than later that everything is hopefully in a better place." His costar Paul Dano also recently gave a giant thumbs up to the script, which can only be a good sign.
We wish all involved in the production of the film well and that they can achieve their artistic vision while keeping cast and crew safe.