The Exorcist Getting Remade As A TV Show By The Director Of Martha Marcy May Marlene Rob Spalding writes for Bleeding Cool
Vulture is reporting that Sean Durkin, director of Martha Marcy May Marlene, is turning The Exorcist into a ten part television series. Yes, that Exorcist.
According to the article:
Unlike the iconic 1973 film, Durkin's version of The Exorcist follows the events leading up to a demonic possession and especially the after-effects of how a family copes with it: In short, not well… and when medical and psychiatric explanations fail, the desperate family turns to the church, with Father Damien Karras finally brought in to attempt the exorcism.
Which sounds like The Exorcist of the title won't be part of the show for most of its run, perhaps not even until the final episode. Finding out how they'll sustain a growing fear of demonic possession throughout a 10 episode run without having to rely on "creepy-thing-Regan-does of the week" will be interesting
Martha Marcy May Marlene is a film I've not yet seen, but Brendon described it as
a film with great acting and a daft structure, but which basically amounts to nothing.
I asked him what he thought this might mean for this series and he replied
He'll make his Exorcist. It doesn't have to be like the book or the other film, it can be its own thing and I'm happy with that.
But he's made one film that's a bit silly and sometimes superficial, so best guess is that his TV series would be the same.
But, as I often say, I'll hold out hope for it.
The series is being produced by Morgan Creek and producer Roy Lee. Lee's filmography is practically all remakes, starting with The Ring and other J-horror Americanisations before moving on to The Departed. Then we got the [REC] remake Quarantine and its sequel, and now we see that his current slate includes upcoming remakes of Creepshow, Poltergeist and Old Boy.
According to IMDB he's also connected to remakes of Japanese films Death Note and Battle Royale. All of which says he likes to get hold of foreign properties and remake them into mostly forgettable American films. What he will do with an American classic remains to be seen.
The series won't be shopped around to networks for another two weeks and I imagine that where it ends up will influence what kind of horror it will be.
If it lands on one of the Big Four networks, where they can't be too overt, it might work in their favour, forcing them to be more suggestive in their approach.
If it ends up on a pay TV channel then we'll possibly see more things for the shock value, but it might allow them to make a darker show. Which would be better? At this stage I'd say pay TV but I'd hate for it to end up anything like American Horror Story. This is something that needs a lot more nuance to it.
No word just yet as to whether Mark Kermode has exploded at the very thought of this remake. Although he did quite like Martha Marcy May Marlene as I recall.
For news on yet another version of The Exorcist see older Bleeding Cool reports about Teller (of Penn & Teller) assisting with a stage production.
UPDATE: The Exorcist writer William Peter Blatty has described this story as "utterly false".
---
---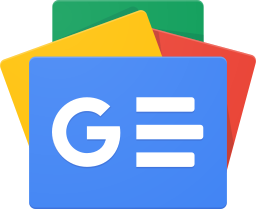 Stay up-to-date and support the site by following Bleeding Cool on Google News today!