Things To Do At Gen Con – Of Dice And Men By Otherworld Theatre
By Christopher Helton
If you are looking for a bit of culture while you are at Gen Con next weekend, try checking out the Otherworld Theatre performance of the place Of Dice And Men. Tickets are only $6 and can be purchased through the Gen Con site (generic tickets will not be accepted). Few dungeon masters can make the game come to life better than John Francis. Dwarves, Mages and Barbarians jump right off of their character sheets whenever he sits down at the gaming table of frisky suburbanite parents, Linda and Brandon. John Francis? best friends, sailor-mouthed John Alex and thoughtful jock Jason, bring roguish swagger and knightly nobility to the game.

And the object of John Francis affection, the feisty Tara, provides all the Half Elven Double Princess backstory they could ever need. But when Jason enlists to go to Iraq and with the relationship with Tara going nowhere, it may be time for John Francis to hang up his twenty sided dice and take a job on the other side of the country. However, John Francis is about to discover that leaving will prove tougher than the Tomb of Horrors.
The showing will be in the Ballroom of the Indiana Convention Center, Saturday August 16th, from 7-9pm CST.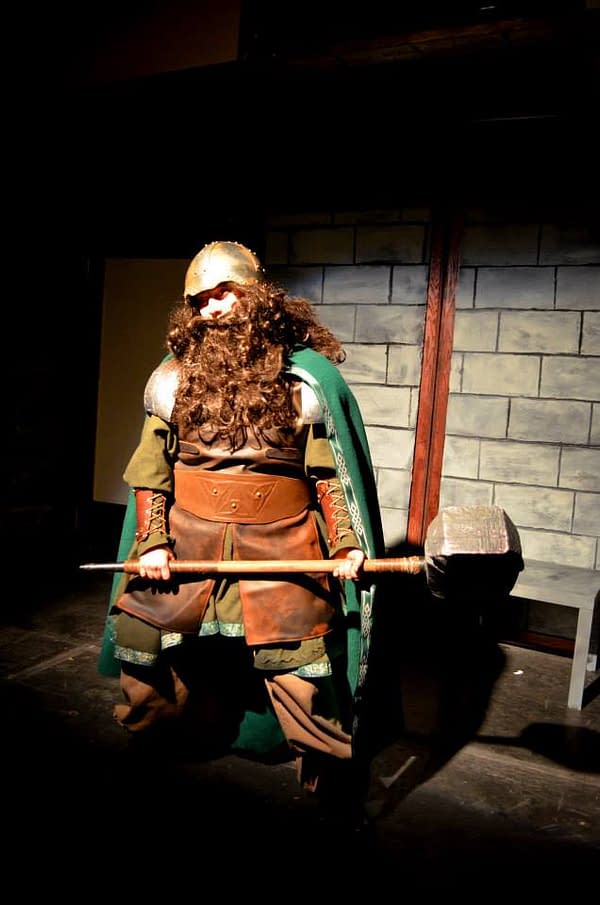 Christopher Helton is a blogger, podcaster and tabletop RPG publisher who talks about games and other forms of geekery at the long-running Dorkland! blog. He is also the co-publisher at the ENnie Award winning Battlefield Press, Inc. You can find him on Twitter at @dorkland and on G+ at https://plus.google.com/+ChristopherHelton/ where he will talk your ear off about gaming and comics.
Christopher has a crowdfunding page to help raise money to defray the costs for going to the Gen Con gaming convention and cover it for his Dorkland! blog and Bleeding Cool. Please click here to go to the page and help out.