Tokyo Disneyland to Kick Off 35th Anniversary Party this April!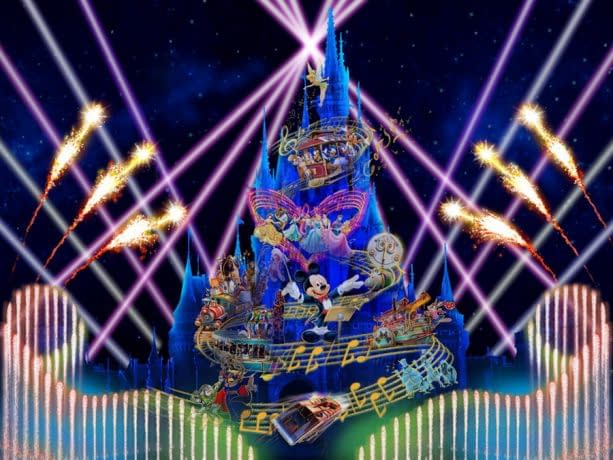 On April 15th, 1983, Tokyo Disneyland opened its doors for the first time. Walt Disney had been eyeing Japan for a theme park for some time, but his wife, Lillian, was not exactly sold on the idea (which I will absolutely write about at a later time). So it was only fitting that Tokyo was the first international Disney park to open! The park has become one of Japan's most popular family destinations, and this April the park will be celebrating its 35th year with a "Happiest Celebration" event!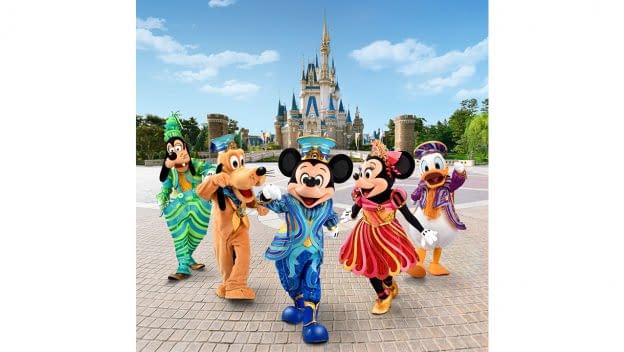 From April 15th, 2018 until March 25th, 2019, the park will be decorated to commemorate the event, with World Bazaar being transformed into Celebration Street. You can also enjoy a new daytime parade, "Dreaming Up!" and catch a glimpse of a new nighttime spectacular "Celebrate! Tokyo Disneyland" at Cinderella Castle. Guests will be able to catch Donald Duck, Jose Carioca, Mickey Mouse and friends during "Let's Party Gras" at Theatre Orleans, and walk over to the newly reopened "it's a small world" with dozens of new figures based on characters from Disney films.
Meanwhile at Tokyo DisneySea, guests can enjoy "Happiest Celebration on the Sea," a brand-new water show starring Mickey, Duffy and Friends. Then visit The Big Apple during a new show at Dockside Stage, "Hello, New York!" There will be Happiest Mickey spots through both parks, which will be 35 Mickey statues throughout — perfect for photos! Special anniversary food and specialty snacks will also be available.
Congrats, Tokyo Disneyland!