Well Packaged Fun – Nintendo at E3
By Phil Harris
Nintendo was by far the most entertaining outing of last year and this years outing started with an equal degree of fun. One of the reasons is they now do their press launch by pre-recorded video and can add a good deal of production value to the presentation, which makes good sense in the way we share media nowadays. With puppet versions of Satoru Iwata, Reggie Fils-Aime and Shigeru Miyamoto all appearing in puppet form to lead into the first game, the much awaited Star Fox: Zero. The game play shown, looked exciting and everything the fans of the series would want. Quickly this broke into Shigeru Miyamoto explaining where the concepts of the game came from, interplayed with more footage of the game. The sheer detail revealed was excellent and allowed a brief view of the design ethics which go into making the game.
Zelda: Tri Force Heroes provides some multiplayer and cooperative Zelda action for 3DS players, while using a totem mechanic where players need to work together to reach higher levels, yet still considering if people have to play solo and giving an alternative way for them to play. Another alternative is the fact different costumes give different powers and allow you to experience levels in different ways – an exciting prospect. Whilst Hyrule Warriors: Legends for 3DS looked like a very attractive and entertaining version of the popular game which had, until now appeared on the 3DS' big brothers.
Following a brief look at a number of Metroid Prime games and Fire Emblem Fates for 3DS a trailer of Xenoblade Chronicles X was shown before the familiar styling of an Animal Crossing game came to light. Animal Crossing Happy Home Designer, based on home decoration, style and using Amiibo's to enhance the play on 3DS.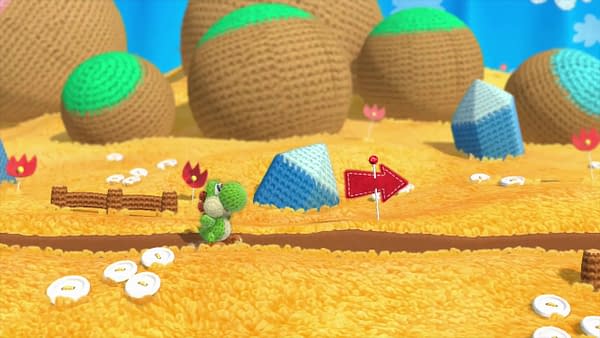 Yoshii's Woolly World provided another charming game, the wool creature using his various powers and woolly body in order to solve problems in the world. Pleasing to long time fans and having a definite dash of elements that made Little Big Planet so popular, as well as some similarities to some elements of Unravel. We're sure the world is big enough for two characters made of wool to survive together on different platforms.
Ending with an entertaining tribute to thirty years of almost everyone's favourite Italian plumber we never even got to mention Mario Tennis: Ultra Smash or Yo-Kai Watch. One last mention a brief view of the delicious opportunities Mario and Luigi Paper Jam offers, mixing 3D and 2D images and gameplay from past and future.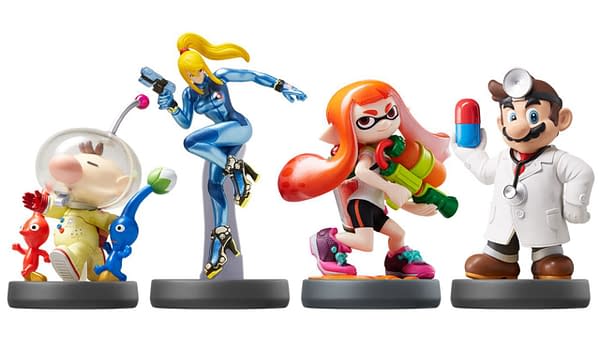 Nintendo's show was fast and furious with a lovely balance of feature pieces and footage of game after game with the Amiibo at the heart of everything. Amiibo being collectible 3D models in the Skylanders vein, the models themselves expanding the Nintendo game play further. Each toy giving you the ability to interact with supported games, allowing data to be transferred in and out as well as being a collectible commodity in itself.
As the video dropped into the Nintendo Treehouse live in E3 we got to see even more Starfox Zero footage as the Treehouse staff played for a good half hour or longer giving players a great taste of what's to come. Bravo.
Phil Harris (@PhilipGHarris) is a games developer and writer currently working with One Thumb Mobile on their MMORPG Celtic Heroes. He also created Zentorii, helped design Nevistech's Pet Roulette for Android devices and is the story writer for Blazing Griffin's new space strategy game Distant Star: Revenant Fleet. To read more about Phil check out his profile on Indie Teamup.