Writers Reset The Table With Gotham – Into The Woods
This article contains spoilers for the Gotham episode Into the Woods.
.
.
.
.
. The second season of Gotham has been a bit strange in format… and that's not meant as a pun about Hugo Strange. The first half of the season was a story onto itself. The rise and fall of Theo Galavan. Since coming back from the mid-season break, the series has been focused on changing the status quo. After finding Matches Malone, Bruce Wayne decides to live on the streets and learn about criminals. The Penguin loses everything, ends up in Arkham Asylum only to be cured and connect with lost family. Jim Gordon is torn down, framed and thrown in jail thanks to Edward Nygma.
So we went into last night with a sad, docile Oswald Cobblepot grieving from the loss of his father. A young millionaire Bruce Wayne making a somewhat happy life with Selina Kyle on the streets. And a Jim Gordon on the run from the cops and trying to clear his name.
By the end of the episode we have The Penguin back, Bruce back with Alfred Pennyworth working the case and Gordon mostly back. Oh, and the revolving door at Arkham spun once more, taking in The Riddler and spitting out Barbara Kean. All the pieces put back into place, except Nygma, as they were when the second half of the season started. And I'm not sure the writers earned that.
With the ending of the episode, the net result of the last four episode was Nygma making the final turn to becoming the Riddler. The Hugo Strange / Mr. Freeze story that kicked off the the return was put aside so we could spend four weeks watching a subservient Oswald and a beaten down Gordon. We got a few glimpses into what Bruce and Selina were doing, but nothing too compelling. Even the suspicion Nathaniel Barnes has of Gordon about the Galavan death is tossed aside with this episode. And all they proved was Gordon didn't kill the cop. They proved nothing about Galavan's death.
I'm not saying the episodes were bad. But how last night's episode ended, you have to wonder what the point of them were. If Gordon comes out of this changed and morally stronger, then the past four episodes will mean something. Otherwise those are four hours that we won't be getting back.
Looks like we are going to get back to the murder of the Waynes and whatever Hugo Strange is doing in Indian Hill next week.
[youtube]https://youtu.be/Cxbi8kyhY4A[/youtube]
---
---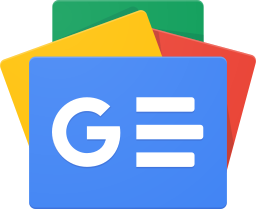 Stay up-to-date and support the site by following Bleeding Cool on Google News today!