WWE's choices of new content to add to the WWE Network is nicely coinciding with the wishlist of completionists this year. Following the addition in March of both WCW Thunder and WCW Saturday Night, WWE will next bring classic episodes of Sunday Night Heat to the Network in May, according to a report from the always-reliable WWE Network News.
Serving as WWE's B-show prior to the launch of Smackdown, and often serving as a pre-show for PPVs, Sunday Night Heat was a staple of the Attitude Era and brings obsessive fans one step closer to being able to relive WWE's entire chronology in the proper order. Not that it's easy to do so; unfortunately, the WWE Network does not offer smart playlists (or even manually controlled playlists), which means switching between the ongoing weekly televised shows and PPVs remains a manual process.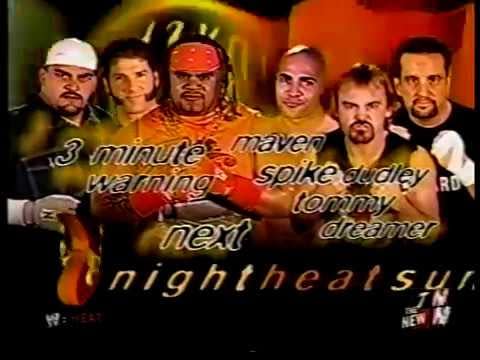 In addition to uploading all of the episodes of the above shows, WWE still needs to add Shotgun Saturday Night, as well as old episodes of Superstars of Wrestling and Wrestling Challenge if we're ever going to relive our entire life of wrestling fandom in a continuous binge, but if the company keeps making decisions like they have, it won't be long before they've filled out all of that classic content.
The first episodes of Sunday Night Heat will hit the WWE Network on May 7th.
Enjoyed this article? Share it!