George R. R. Martin: "I Am Going To Finish These Books"
Game of Thrones author George R. R. Martin was interviewed by Time Magazine this morning, and before the interview was over, Martin made a solemn vow: he will finish the remaining two books in the A Song of Ice and Fire series upon which the popular HBO TV show Game of Thrones is based. "I've been lucky with the success of these books and the show," Martin said in the interview before promising, "I am going to finish these books; I think I have that obligation to the world and my readers. It's the thing I'm going to be remembered for."
Martin also talked about how the success of Game of Thrones has impacted his writing:
Yes! And that doesn't necessarily just revolve around the show. Although the show may, indeed, be part of it. The books have been enormously successful. I think I'm now in 47 languages, which is pretty astonishing. My earlier work was always translated but, boy I'm being translated now into languages I've never heard of, in every corner of the globe. The books have been nominated for many major awards and they get prominent reviews. That's great, but it also brings with it a certain pressure. Instead of just writing a story, there's this little guy in the back of my mind saying: "No, it has to be great! It has to be great! You're writing one of the great fantasies of all time! Is that sentence great? Is this decision great?" When I started in 1991, I was just trying to write the best story I could. I didn't think this will be a landmark thing for all time. The fact that this has gotten all this favorable attention and praise, wonderful reviews, award nominations, it does increase the pressure to do it again.
In another part of the interview, Martin brought up the topic of sexual violence in his work, without even being asked a question about it:
I suppose there are issues we could have explored more with the whole question of sexual violence and women — it's a complicated and fraught issue. To re-address that point a little, I do a lot of book signings, and I think I have probably more women readers than male readers right now. Only slightly, but it's probably 55 percent, 45 percent, but I see women readers at things and they love my women characters. I'm very proud of the creation of Arya and Catelyn and Sansa and Brienne and Daenerys and Cersei and all of them. It's one of the things that gives me the most satisfaction, that they've been so well-received as characters, especially by women readers who are often not served.
Check out the full interview here. The Winds of Winter, the penultimate book in the A Song of Ice and Fire series, should hit stores sometime around 2028.
---
---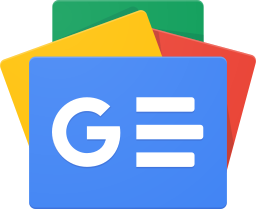 Stay up-to-date and support the site by following Bleeding Cool on Google News today!