Childish Gambino Goes Back in Time for 2 Summery New Songs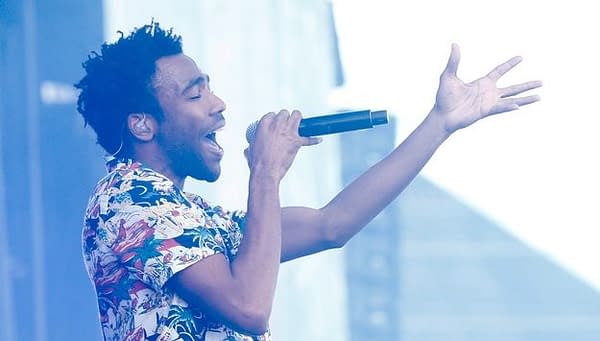 This is not 'This Is America'. Childish Gambino, aka rapper/singer/writer/actor/enigma Donald Glover, dropped two new songs on streaming services Wednesday morning that scream (or rather, leisurely utter) "summer vibes". Which makes sense, since the tracks are called 'Summertime Magic' and 'Feels Like Summer', with the EP's title being Summer Pack. Have you heard that it's summer?
The two songs also bear a striking auditory resemblance to some of Gambino's earlier work, sounding like they'd be right at home on his 2014 EP Kauai.
'Summertime Magic' is an instant earworm and absolutely radio-ready. This will no doubt take over every club in America by the end of the month. It's sweet, melodic, and makes you want to move.
The second, 'Feels Like Summer', is a little less of a banger, but no less enjoyable for the ear-holes. Roll your windows down and put this bad boy on.
Those who know Gambino for 'This Is America' might be surprised by the sonic departure of these new tracks, but he's never been afraid to experiment with his sound. In fact, some fans were disappointed with his most recent album, Awaken, My Love!, as it veered away so much from his rap-heavy earlier work and psycho-futuristic previous album Because the Internet. But no matter what Gambino does, even if it doesn't land right away, it grows on you.
Unfortunately for Childish Gambino lovers, it looks like his next album will be his last. He announced as much last year at Governor's Ball Music Festival in New York City, later telling HuffPost he's retiring Childish Gambino because he doesn't think it's "necessary" anymore:
"There's nothing worst than like a third sequel, like a third movie and we're like, 'again?' You know, I like it when something's good and when it comes back there's a reason to come back, there's a reason to do that."
Speaking of movies, you might recognize Glover's mug from this year's Solo: A Star Wars Story as the aggressively charismatic young Lando Calrissian, or from last year's Spider-Man: Homecoming as Aaron Davis (aka Miles Morales's uncle, aka Prowler — well, not yet with that one). He's also set to voice Simba in 2019's The Lion King from director Jon Favreau.
Glover cleaned up with this year's Emmy nominations too, announced this morning. He nabbed directing, writing, and lead acting noms for his FX series Atlanta, as well as for hosting SNL. Atlanta was also nominated for best comedy.