Posted in: Pop Culture | Tagged: bride of chucky, chucky, collaboration, cosmetics, Glamlite, horror, makeup collection, valentine's day
---
Chucky x Glamlite Cosmetics Unveil Killer Makeup Collection
A killer collaboration's arrived with Chucky x Glamlite, bringing the style of Chucky & Tiff to makeup collections starting February 14th.
---
Some killer romance is headed our way with Glamlite Cosmetic's newest collaborative collection with themes and characters from the iconic Chucky series of horror films. Signature lip colors, brilliant blush, duo eyeliner, an eyeshadow palette with dark tones and a mirror for every iconic moment are included in this makeup collection. A passion project of Glamlite's Vice President, Anthony Ares, this collection brings out some killer vibes.
A statement shared in the caption of one of Glamlite's social media posts displays Anthony's own words about what the Chucky x Glamlite collection means to him:
""Growing up as a boy that loved playing with makeup, I was constantly bullied for being myself and showing an interest in what made me happy. For the past 10 years, I was constantly creating content – in hopes of finding a space within the beauty community. Just when I felt like my world was crumbling down and I was about to give up on my dream, I landed a job as Marketing Director of Glamlite. @ms.gisselle believed in me when no one else did and she let me show her what I was capable of. Fast forward a year and a half into working for Glamlite, I'm now Vice President of this beautiful company. I'm one of the first beauty boy executives AND one of the first beauty boys in history to be able to create and launch my own licensed collection! Launching this collection is beyond my wildest dreams as I've been a Chucky fan since my grandma gave me my first mini Chucky doll and showed me Child's Play when I was literally 3 years old. I've envisioned this for so long and I've really put my all into Glamlite and this project. I'm so blessed and grateful that I get to release such an iconic collection and do my big one!!!☝🏽It sounds so cliche to say, but truly – NEVER stop fighting or believing in yourself!"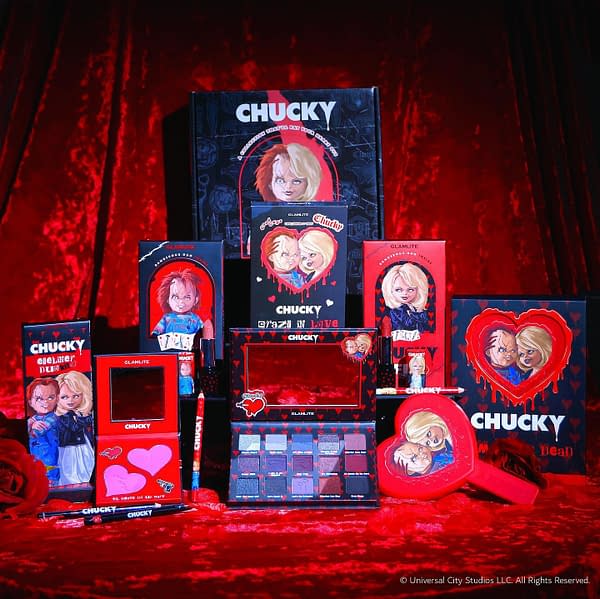 Chucky x Glamlite Collection Includes: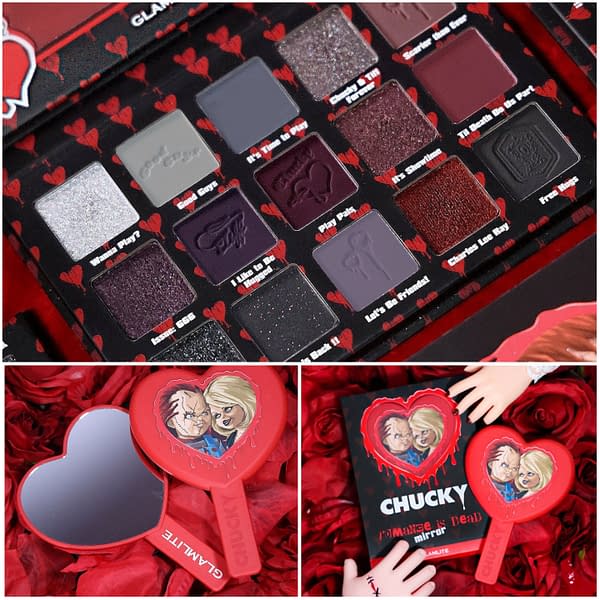 Chucky "Crazy In Love" Palette – $32
Chucky Lip Kit – $15
Tiff Lip Kit – $15
Chucky Eyeliner Duo – $18
Chucky "Romance Is Dead" Mirror – $15
Chucky Blush – $14
Dangerous Duo Lip Kit Bundle – $26
The collection is available to purchase beginning February 14th, at 8 AM PST on the Glamlite website. The Chucky Full Collection Bundle will be available for $99 and will be in a complimentary Chucky & Tiff shipping box. All orders include an exclusive complimentary wedding print photo to celebrate the special day!
https://www.instagram.com/reel/CobB4nXpO44/?utm_source=ig_web_copy_link
---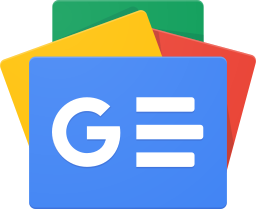 Stay up-to-date and support the site by following Bleeding Cool on Google News today!