Photographers 'Unite The League!' To Inspire Disabled/Chronically Ill Kids
If you grew-up loving superheros, then you know just how important of an "escape" they can be for a child…especially if that kid's reality can feel more like a daily nightmare. For me, it was the combination of Superman and Spidey Super Stories that made it easier for little me to deal with a dad who worked two jobs and a stay-at-home mother of six who could knock-back a case of Schmidt's like nobody's business. But that's okay, because Superman was always there to remind me to never give up; and Spider-Man showed me that even heroes aren't always "perfect."
For a child suffering from a chronic illness or a disability, that ability to connect with a hero…to feel inspired by them and what they represent…can raise their spirits and cause their imaginations to soar. That connection can be a powerful one…one that can literally "save the day" for a child in need of hope.
Photographer John Rossi and his wife Roxanne set-out to capture that bond in a new series of photographs featuring chronically ill or disabled children posing as members of the Justice League as an inspiring homage to the poster art from the upcoming Justice League movie. The Rossi's Justice League line-up includes: 5-year-old Kayden Kinckle, a double amputee, as Cyborg; 3-year-old Sofie Loftus, who was diagnosed with a rare form of cancer called Embryonal Rhabdomyosarcoma, as Wonder Woman; 9-year-old Teagan Pettit, who was born with only half a heart, a condition known as HLHS (Hypoplastic Left Heart Syndrome), as Superman; 5-year-old Simon Fullmer, diagnosed with Neuroblastoma, a rare form of nerve cancer, as Batman; 2-year-old leukemia patient Mataese Manuma as Aquaman; and rounding-out the roster is 7-year-old Zaiden Stolrow, who has severe ADHD, as the Flash.
In a post on Full Time Photographer, John emphasized why this photo shoot in particular was so important:
"(We) worked with the amazing costume designer Julie Whiteley to create the most epic photo shoot of kids with disease and disabilities. The idea was to showcase their inner strength in a way that would bring a smile to their faces as well as others struggling with similar issues. My wife Roxana who produced the shoot spent weeks searching until she finally found the Justice League kids!"
If your heart hasn't already grown to The-Grinch-at-the-end-of-the-cartoon levels, then take a look at the video John Rossi Photography filmed of these brave little heroes that goes behind the scenes of their photo shoots and captures their reactions after seeing their posters for the first time:
The Rossi's project hasn't gone unnoticed by the those at Justice League, with director Zack Snyder taking to Vero to express his approval: "This is what it's all about."
---
---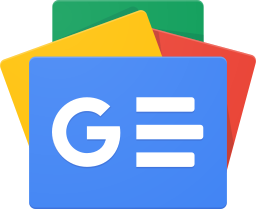 Stay up-to-date and support the site by following Bleeding Cool on Google News today!