Brown Sugar To Make Amazon Channels A Bad Mother…Shut Your Mouth! Are you a fan of influential '70's "blaxploitation" films like Dolemite and Cleopatra Jones (…if you're not, then you should probably stop reading this and get some serious help)? Are you a Amazon Prime member? If you answered in the affirmative to both of those questions, then things are about to get really groovy for 'ya!
Starting today, Amazon Prime members can subscribe to Brown Sugar through Amazon Channels for $3.99 per month. Launched by Bounce TV in 2016, the ad-free subscription VOD service offers a variety of both original programming from Bounce as well as a growing library of films from the past 40+ years.

Brown Sugar has a film library that includes Dolemite, In the Heat of the Night, Blacula, Cleopatra Jones, Crash, Cooley High, Which Way Is Up?, Hammer, Shaft, Black Caesar, Richard Pryor: Live on the Sunset Strip, Car Wash, and The Original Gangstas; and the films are broadcast uncut and commercial-free, exactly as they were originally shown in the theater. Original programming is offered via Bounce TV and includes Saints & Sinners, Mann & Wife, Family Time, In The Cut, and Ed Gordon.
Brown Sugar is also available through Apple TV, Roku, Amazon Fire TV, Amazon Kindle, Android and Apple smartphones and tablets and web browsers. The streaming service can also be accessed through televisions connected to Android and Apple devices.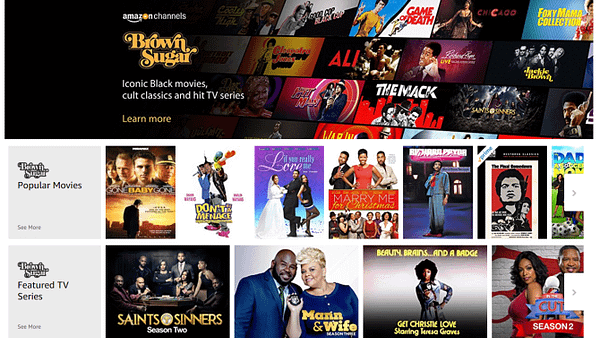 For Brown Sugar's "official ambassador" (along with actor Fred "The Hammer" Williamson and rapper-entrepreneur Rick Ross) and actress Pam Grier (Coffey, Foxy Brown), it's important for viewers to not just enjoy the films but to also appreciate what those films meant to the African-American community at that time and still do to this day: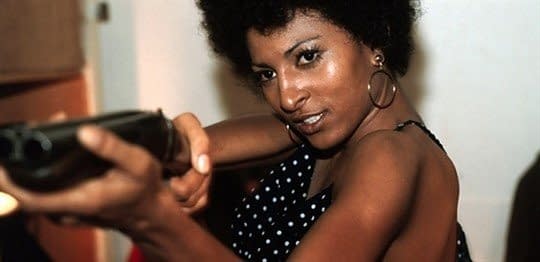 "Brown Sugar is just like Netflix, only blacker. These movies are entertaining and fun, but they were also empowering to the black community as they depicted African Americans as strong leading characters and heroes for the first time."